Is Nawaz Sharif returning to Pakistan? Top PML-N figure reveals the truth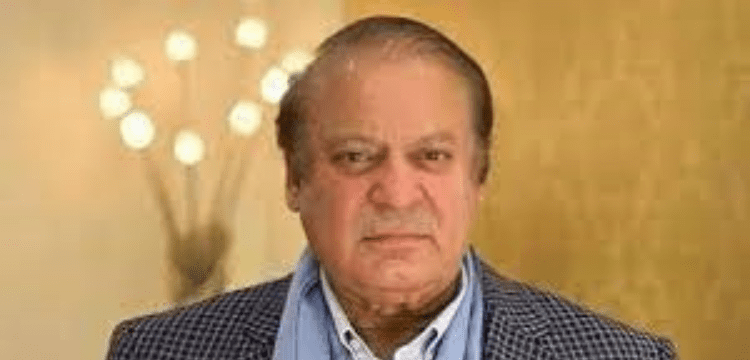 "Nawaz Sharif will return to Pakistan within a month, and I will go to the airport to greet him," the governor said in a press conference, adding that PML-N chief organiser Maryam Nawaz would also return within a week.
While PML-N leaders Rana Sanaullah, Ayaz Sadiq, Javed Latif, Attaullah Tarar and Malik Ahmad had earlier predicted their leader's return, especially in the wake of dissolution of Punjab and Kyber Pakhtunkhwa assemblies, the governor reiterated these claims even as the interior minister boarded a commercial flight to the UK to meet the Sharifs at Stanhope House, the party's de facto headquarters in London.
The governor's claim that Nawaz will return within a month reflects the 'unease' in party ranks over his prolonged absence, as the local leadership fears the party will fracture if Nawaz does not return.
The former prime minister and his daughter have been in the United Kingdom since November 2019 and October 2022, respectively, for medical reasons.
"In light of the rising popularity of the PTI chairman, who was deposed as prime minister in April, most PML-N local leadership is unanimous that the party needs Nawaz to be in Pakistan ahead of the polls if it wants to score a victory, particularly in Punjab, which was once the party's stronghold," a PML-N leader from Punjab told sources.
Rana Sanaullah, who had previously stated that Nawaz would return "once relief in the cases he was facing was ensured," believed Nawaz would be granted bail prior to his return. In addition to filing a bail petition in the coming days, the PML-N-led coalition may seek'relevant legislation' in parliament to facilitate his return. "The coalition government may make certain amendments that would help repeal the ban imposed on Nawaz Sharif by a Supreme Court decision in the Panama Papers case against him," PML-N leader Imran Khan said.
Though social media was buzzing with reports that Nawaz would be returning to Pakistan soon, Dawn has learned that there is no such plan for the senior Sharif's visit to Pakistan in the near future, and that the plan may be discussed in the future.