In South Waziristan, thousands demonstrate against the spread of terrorism.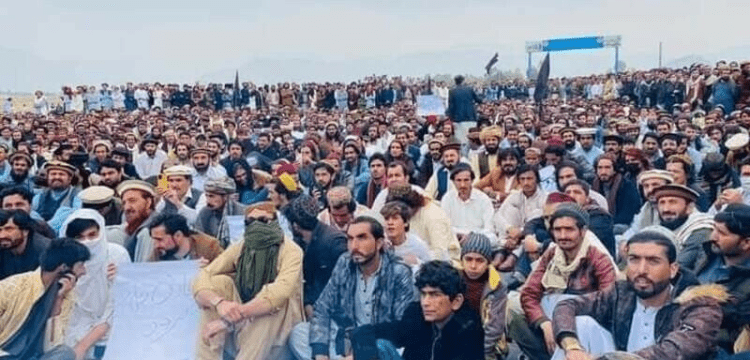 Protesters call for government action to bring about peace in the tribal area. Thousands of locals on Friday staged a protest demonstration in South Waziristan's Wana area against rising terrorism in the tribal areas.
According to reports, peaceful protesters holding white flags and beating traditional drums demanded the authorities to restore peace in the area. According to reports, representatives from a number of political parties, including the PPP, PTM, PML-N, and AWP, took part in the demonstration and blamed the government for the rise in terrorist attacks across the nation.
They also informed the authorities that demonstrations would continue there until the terrorists had been driven out of the tribal area. Mohsin Dawar, an member of the National Assembly from North Waziristan, said in a tweet that the Pashtuns of South Waziristan came out in large numbers today in Wana to protest against terrorism "and Talibanisation in our areas".
"Our people refuse to be used as cannon fodder and scapegoats in the new great game being imposed on the region," he added. The protest comes a day after security forces killed at least 11 terrorists, including a militant commander and two suicide bombers, in an intelligence-based operation in Wana. The military's media wing said security forces "successfully foiled a high-profile terrorist activity" during the operation.
The action came after the country's top security body in its meeting held earlier this week had reiterated its resolve to have "zero tolerance" for terrorism in the country. There has been a 51 per cent increase in terrorist attacks in Pakistan since the Taliban takeover of Afghanistan.