In a late-night attack in Peshawar on a police station, a police officer was one among three victims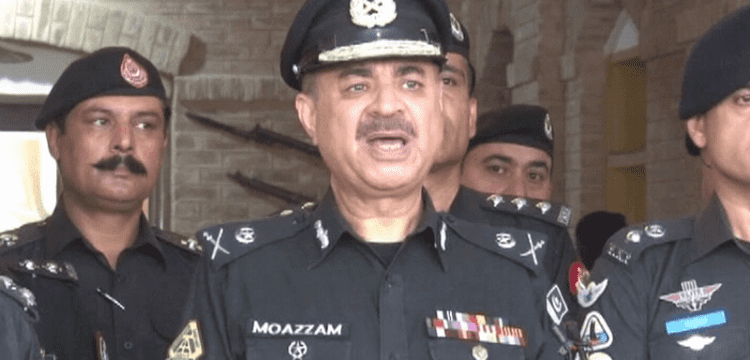 A top official claimed on Saturday that a senior police officer and two of his guards died while pursuing militants who launched a late-night raid on a police station outside of Peshawar.
Deputy Superintendent Police Sardar Hussain and his two police guards perished in an exchange of fire with terrorists in the Badhabir area, according to Senior Superintendent Police Operations Peshawar Kashif Abbasi's statement to Dawn.com.
Irshad and Jehanzeb were the names of the two police officers who died in battle. According to Abbasi, the terrorists struck the Sarband police station about midnight. Sarband is close to the Khyber tribal district's Bara region.
"The [terrorists] used a variety of weaponry, and it was coordinated from several angles. They used hand grenades, automatic weapons, and sniper fire, he claimed. The attempt was effectively thwarted by the Peshawar police, he continued.
Abbasi claimed that the killed policeman tracked the escaping terrorists and attempted to surround them, but he and two other officers died in the subsequent gunfight. The shooters then escaped while it was still dark.
According to police, a search operation was started in Sarband and the surrounding areas after the attack. On Saturday morning, it started again. So far, no one has been arrested. According to Abbasi, the gunmen originated in the Afghan neighbouring Khyber Tribal region.
On Saturday morning in Peshawar, a funeral service was performed for the fallen police officers at the Malik Saad Shaheed Police Line. Senior police and military officials were present, and the police force saluted the martyrs.
شہید ڈی ایس پی بڈھ بیر سردار حسین، شہید کانسٹیبل ارشاد خان، شہید کانسٹیبل جہانزیب خان کی نماز جنازہ ملک سعد شہید پولیس لائن پشاور میں پورے سرکاری اعزاز کے ساتھ ادا کر دی گئی،

اس موقع پر پولیس کے چاق و چوبند دستے نے سلامی پیش کی۔ pic.twitter.com/iwYUV8CkJq

— Capital City Police Peshawar (@PeshawarCCPO) January 14, 2023