Imran requests that the judiciary "defend PTI's fundamental rights" in the wake of Fawad's incarceration.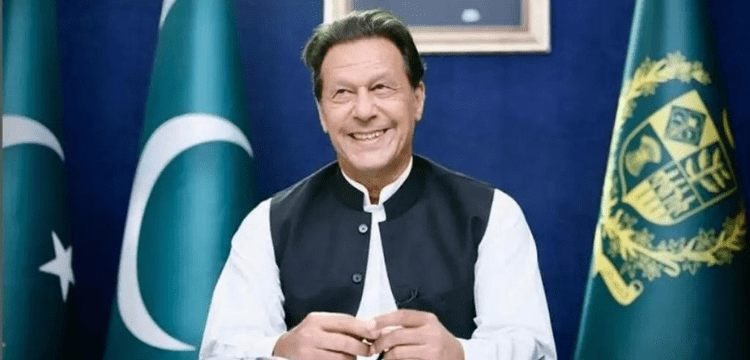 Imran Khan, a former prime minister, urged the nation's judiciary on Wednesday to defend the party's fundamental rights in the wake of PTI leader Fawad Chaudhry's imprisonment.
Following the filing of a case against him based on the complaint of an Election Commission of Pakistan (ECP) official, Fawad was taken into custody early on Wednesday morning. The charge against him was "inciting violence against a constitutional institution."
The PTI chairman addressed the judges of the top court in a televised press conference, stating that they had been tasked with preserving the rule of law. "There is no future for such a country with the kinds of judgements being handed down and the way the Constitution and laws are being torn apart."
میں آج اپنی عدلیہ اور وکلاء برادری سے کہتا ہوں کہ اگر آج آپ انصاف کے لیے نہ کھڑے ہوئے تو ملک کا کوئی مستقبل نہیں ہے۔ عمران خان
#ReleaseFawadCh pic.twitter.com/WM8craQZYa

— PTI (@PTIofficial) January 25, 2023
He asked, "Why did you select Mohsin Naqvi as the acting chief minister? Was there anyone else you could have chosen instead of the person who was most hostile to us? The judiciary should "defend our fundamental rights," according to Imran. "The country is counting on you to uphold our rights,"
Additionally, he questioned Fawad's crime. In reference to Fawad's news conference on Tuesday, he questioned whether it was unlawful to refer to the election commissioner as a "munshi" (clerk). Imran reiterated his criticism of the ECP's selection of media mogul Mohsin Naqvi as Punjab's caretaker chief minister while asserting that the ECP was in charge of holding free and fair elections in the nation.