IMF's resolute position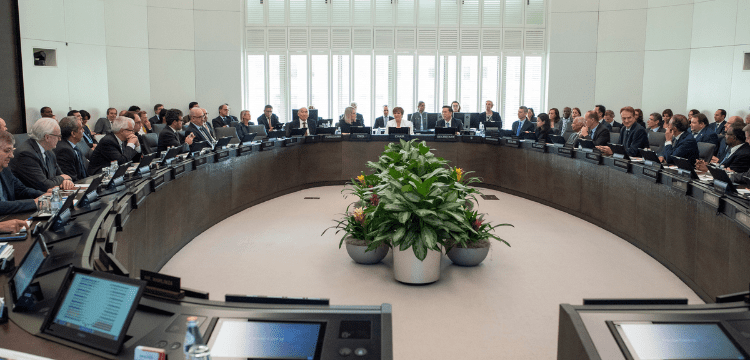 Since January 31, an IMF mission has been in Islamabad working to finish delayed technical and policy-level discussions aimed at helping Pakistan escape its current foreign exchange crisis. However, it doesn't seem like the lender of last resort is willing to relax the loan's terms.
It is hardly unexpected that the Fund's harsh position forced Prime Minister Shehbaz Sharif to concede on Friday that the lender was giving Finance Minister Ishaq Dar and his team a difficult time in negotiations given their desperate need for IMF cash and relief from the crisis. Bond prices and the rupee fell as a result of his comments. There were concerns that the presence of the IMF team in the capital would not result in a staff-level agreement and the payment of $1.3bn tranche
Mr. Sharif correctly stated that the economic crisis in Pakistan was "beyond conception" and that the IMF's requirements were unacceptable at the Peshawar meeting of the top committee on terrorism. He was also right to say that the nation was forced to put them into effect. His comments highlight the significant risks at play as the nation experiences one of its worst economic crises in decades. To avoid a default and to attract funding from other multilateral and bilateral lenders, Pakistan must finish the review.
Given the reported stance of IMF mission chief Nathan Porter regarding the necessity for Pakistan to take immediate, calculated, and robust measures to bridge the country's financial gap, it is not difficult to imagine the desperation being felt by the finance minister and his team.
Some of the requirements, including eliminating the power subsidy for customers of lifeline electricity, may seem excessive and be politically fatal for the alliance led by the PML-N. But Mr. Dar must be made aware that he is solely responsible for the predicament he finds himself in. The situation might not be as dire today, and the Washington-based creditor would not have put additional, politically unpleasant conditions on the table if he had avoided needless conflict with the Fund and properly carried out the programme decided upon by his predecessor after months of hard effort.
The public, which is already having to cope with skyrocketing price inflation and job losses, will have to bear the most painful consequences of what Mr. Dar has done — or not done — during the past four months. He was also unable to safeguard his party's political capital, which is the main reason he was summoned back from London to take over the finance minister.