IMF-related issues will be resolved today: Dar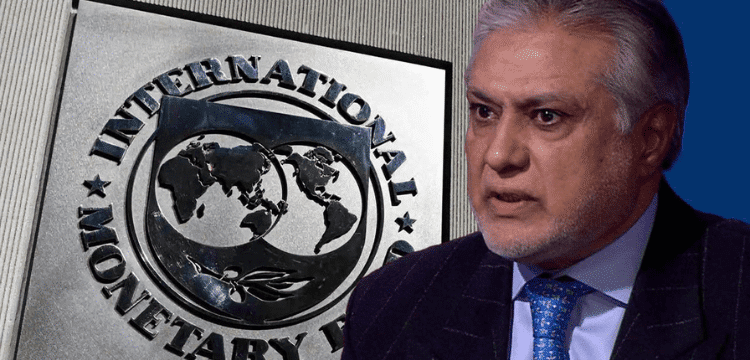 Ishaq Dar, the minister of finance, stated on Thursday that the government and the International Monetary Fund (IMF) were hoping to resolve their differences today regarding the conclusion of the ninth review of a $7 billion loan programme.
When asked how the talks with the visiting IMF delegation were progressing, he responded, "Everything is going OK. "The decisive round is currently underway. Every day and today, I meet with the IMF staff. Dar predicted that all will be resolved today. "We'll let you know the news right away." fter giving a speech at a symposium on road safety in Islamabad, the finance minister was answering questions from reporters.
The minister was once more questioned about the negotiations later in the day when he spoke to the media outside the Ministry of Finance. "Only in this way do they happen. They have always been signed in this way; this is not the first time.
It's still possible until midnight tonight. I swear we'll leave after speaking with you and head home," he assured the media. The finmin, however, declined to go into further detail. "We must abide by the gentlemanly understanding that neither side will talk," said the other.
The government and the international lender were "extremely close to the finalisation" of a Memorandum of Economic and Fiscal Policies, according to Aisha Ghaus Pasha, Minister of State for Finance and Revenue, who made the announcement to press on Wednesday (MEFP).
Upon complete resolution of all outstanding difficulties, she stated, the IMF would transfer the MEFP to Pakistan. She claimed that while many issues had been resolved, there were still those that the government team was attempting to clarify for the lender.
The Ministry of Finance also affirmed this. The ministry stated in a written statement that the discussions with the IMF went on as scheduled on Wednesday and "centred on fiscal table, funding, etc. On the reform initiatives and tactics, there is general agreement.
The mission commander also met with the finance minister, who was briefed on the conversations, it was stated. The finance secretary stated, "The mission is working on bringing it all together and will finalise the MEFP," but she did not say whether the scheduled negotiations will be continued in order to get a staff-level agreement. Since its foreign exchange reserves have been reduced to just $3.09 billion as of January 27, which is hardly enough to fund 18 days' worth of imports, Pakistan must come to an arrangement with the IMF.