IMF delegation will engage with Pakistani officials on the ninth review by the month's end.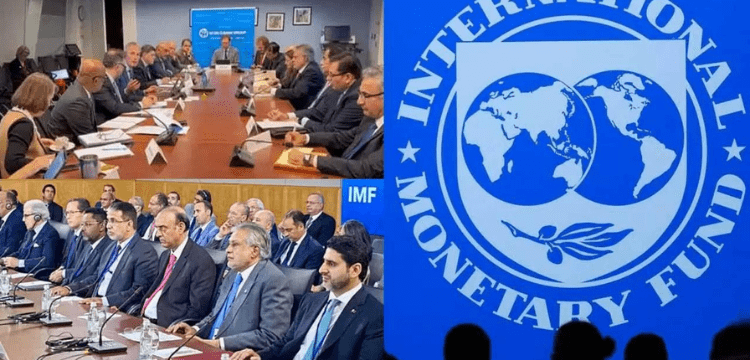 An official announced on Thursday that a delegation from the International Monetary Fund (IMF) will be in Islamabad from January 31 to February 9 to resume discussions about the $9 billion Extended Fund Facility (EFFninth )'s review.
In 2019, Pakistan signed up for a $7 billion IMF programme, which was later increased to $6 billion. The ninth evaluation of the programme, which would release $1.18 billion, is still pending. It was previously delayed for two months because the PML-N-led government refused to agree to some requirements put forth by the Fund, and the issues still haven't been resolved.
It is important to note, however, that Prime Minister Shehbaz Sharif has stated that the government is finally prepared to accept the "stringent" requirements of the IMF in order to resurrect the loan programme. "At the request of the authorities, an in-person Fund delegation is set to visit Islamabad [from] January 31 to February 9 to continue the discussions under the ninth EFF review," IMF Resident Representative for Pakistan Esther Perez Ruiz said in a statement released on Thursday.
The mission, according to her, will concentrate on measures to enhance the budgetary position with long-lasting and high-quality measures while providing relief to the vulnerable and those affected by the floods; to restore the viability of the electricity industry; Reverse the ongoing cyclical debt accumulation, and restore the foreign exchange market's correct operation so that the exchange rate can resolve the forex shortage.