Has no plans to establish a political party out of the "Reimagining Pakistan" campaign, according to Mustafa Nawaz Khokhar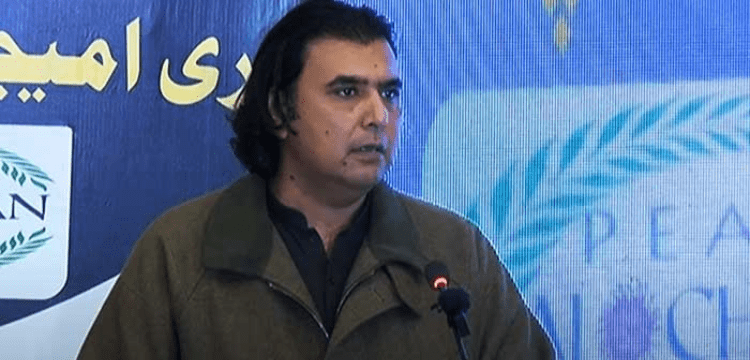 It was revealed on Friday that Mustafa Nawaz Khokhar, a former PPP leader, had stated that there were no plans to turn the "Re-imagining Pakistan" campaign into a political party in the future.
Khokhar is a member of a group of political outsiders that also includes former finance minister Miftah Ismail, former prime minister Shahid Khaqan Abbasi, and former chief minister of Balochistan Aslam Raisani. They are holding a series of national seminars on the problems Pakistan is currently facing in an effort to reach an agreement on the next steps that need to be taken by all parties involved to get Pakistan out of its current predicament. Khokhar claimed that the lawmakers behind the campaign just wanted to hold seminars in an exclusive interview with Independent Urdu that was published on Friday.
We merely want to organise seminars, he declared. "The first one took place in Quetta, while the second one took place in Peshawar. The following one is in Karachi on February 18, and we will then travel to Lahore and Islamabad.
The lawmaker said in the interview that the nation's political landscape was in ruins and that politicians were powerless to address the nation's economic problems. "At a time when accusations and abuse are levelled, this is an objective endeavour. We want political discourse to centre on the issues that affect the people.
For the past eight to ten years, according to Khokhar, the nation's politics have been preoccupied with "Panama, cypher, and Toshakhana" while the problems the nation is currently facing have gone unaddressed.
When asked about the "Reimagining Pakistan" campaign being referred to as a pressure organisation, Khokar reportedly responded, "Pressure is a good thing so that politics returns to fixing the people's concerns and that is what we want. "Economic reforms are still not being discussed in light of the current economic crisis."