Govt starts releasing pulses consignment to avoid shortage in Ramzan.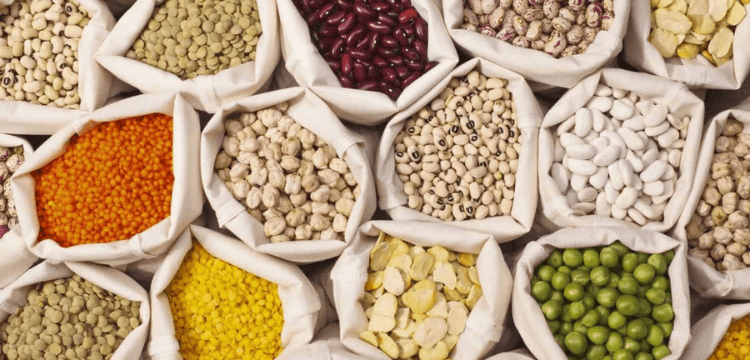 KARACHI: The process of releasing consignments of pulses detained at the port has started, which is anticipated to avoid the possibility of a shortage of the good during Ramadan and down their costs.
According to Abdul Rauf Ibrahim, the chairman of the Wholesale Grocers Association, only 2,000 of the 7,000 containers of pulses stuck at the port had been freed, leaving 5,000 behind. 20% of the pulses, which arrived as 50,000 tonnes of "bulk" by three ships anchored at the harbour a few days ago, were promptly discharged.
It was beyond his comprehension, he said, why previously held consignments of pulses imported in containers were not released at a faster rate than in bulk, even though foreign shipping companies were paying more for pulses in containers than in bulk. He expressed his concerns about the commodity's release in bulk, saying that it was beyond his comprehension. "The country and importers are bearing an increased cost of paying detention charges of $100 per container every day." He claimed that since international shipping companies had imposed detention fees of $300 million on stopped pulses containers valued at $700 million, the federal government and the port authorities should issue directives for the clearing of stalled pulses containers on a priority basis.
According to the chairman of the Wholesale Grocers Association, holding off on releasing consignments of pulses that have been held in containers will push inflation to dangerously high levels and raise the price of those goods to even higher levels, which will not only hurt ordinary consumers.
He claimed that despite Faisal Sabzwari, the Federal Minister for Ports and Shipping, making the statement two weeks prior, they had yet to be able to send out the notification removing the demurrages on the pulse containers that were blocked.
The chairman explained that for the past few months, the price of pulses had been steadily rising throughout the nation by between Rs100 and Rs150 per kilo due to the non-release of all the containers and bulk cargo of pulses arriving in Pakistan, but that the prices will now revert to normal.