Govt not behind Fawad's arrest, says Marriyam Aurangzeb.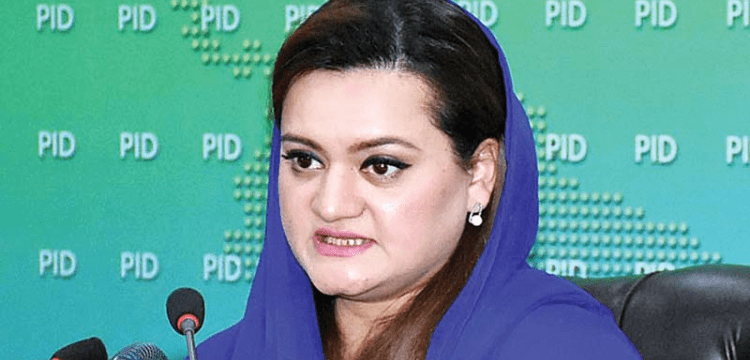 ISLAMABAD – Marriyum Aurangzeb, the leader of the Pakistan Muslim League-Nawaz (PML-N) and federal minister of information and broadcasting, slammed her political adversaries on Wednesday, accusing them of playing politics in relation to the detention of PTI leader Fawad Chaudhry.
The PML-N leader said during a press conference in Islamabad that the nation and the media should decide the rights and wrongs of the ongoing political crisis. He also claimed that threats were made against the election commission members in addition to launching a campaign against the Pakistani Army from an official political party's account, despite the fact that the FIR did not specifically name any parties.
"Many without warrant arrests as retaliation were made under Imran Khan's rule," Ms. Aurangzeb continued, "and Shehbaz Sharif's daughter too experienced political vendetta." She criticised PTI for using derogatory language for a protracted period of time and asked why Imran Khan couldn't appear before the court three times if the PM could. Everyone would want immunity if it were granted to him.
The information minister said that Rana Sanaullah was implicated in a case involving 20 kg of heroin, however the bag in question has never been located. Faryal Talpur was taken immediately from the hospital into jail, and practically all opposition figures were imprisoned without charges under Mr. Khan's rule. "When Nehal Hashmi was found guilty of contempt of court, his entire party denigrated him, and the court should draw this line," said Marriyum Aurangzeb.