Governor signs documents dissolving K-P Assembly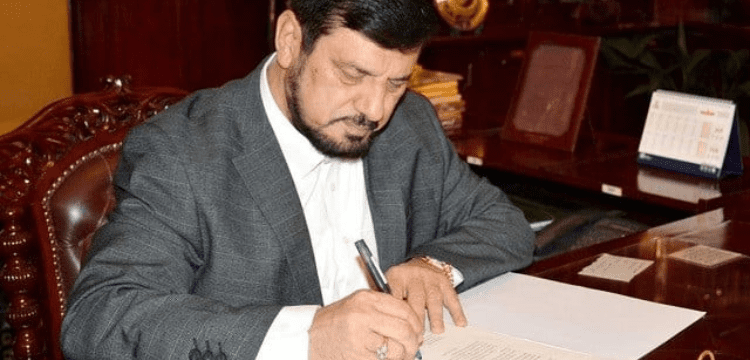 Before the interim government enters office, Mahmood Khan will continue to serve as acting CM.
PESHAWAR: Just days after the Punjab Assembly was dissolved, Governor Haji Ghulam Ali signed the summary dissolving the provincial assembly on the recommendation of Khyber-Pakhtunkhwa (K-P) Chief Minister Mahmood Khan. The governor gave Mahmood Khan instructions to remain in his position as acting chief minister until the interim administration takes over.
Additionally, Governor Ghulam Ali indicated his willingness to mediate between Mahmood Khan and the opposition leader. On Tuesday, K-P CM had sent advice to the governor seeking the dissolution of the provincial assembly under Article 112(1) of the Constitution on the instructions of Pakistan Tehreek-e-Insaf (PTI) Chairman Imran Khan.
The dissolution of the assembly will trigger the process of consultation between the outgoing chief minister and the opposition leader for installing an interim government. Sources have said that both sides were preparing the list of their nominees for the caretaker chief minister.
Following the Punjab Assembly's dissolution on Imran's orders, the K-P Assembly was similarly disbanded a few days after that of the Punjab Assembly. At the conclusion of the Haqeeqi Azadi March on November 26, the PTI leader declared that the two provincial assemblies, where the PTI was in charge, would be dissolved.
Imran has stated that the government would not be able to prevent general elections from occurring if they were to be held in 66% of the country following the dissolution of the assemblies.