Gen (retd) Bajwa attends the wedding of Lt. Gen. (ret.) Faiz Hamid's daughter.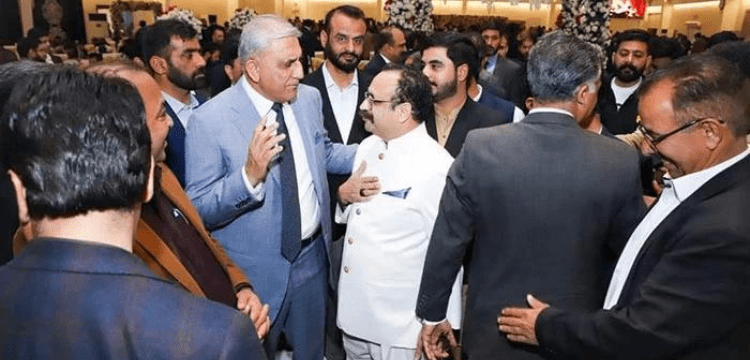 According to a report on Sunday, former army chief Gen. (retd.) Qamar Javed Bajwa attended the wedding of Lt. Gen. (retd.) Faiz Hamid's daughter. Hamid's daughter Anusha Chaudhry recently got married. Numerous famous people and politicians reportedly attended her wedding ceremony, according to the media.
The event's recordings and images have gained widespread traction. Asim Saleem Bajwa, a former director general of Inter-Services Public Relations (ISPR), the former chief of army staff, Tanveer Ilyas, the prime minister of Azad Jammu and Kashmir, and Fawad Chaudhry, senior vice president of Pakistan Tehreek-e-Insaf (PTI), all attended the ceremony.
Additionally, the Vice-Chairman of the PTI, Shah Mehmood Qureshi, the Secretary General of the PTI, Asad Umar, and the Chairman of the Joint Chiefs of Staff Committee (CJCSC), General Sahir Shamshad Mirza, also attended the ceremony. The images show Anusha and her father approaching the stage together. The bride donned a lehenga that was deep crimson and gold in hue.
Wedding ceremony of General (R) Faiz Hameed's daughter, attended by Gen (R) Qamar Javed Bajwa and many notable politicians. pic.twitter.com/99XVXZeWmx

— phirki Am (@AmPhirki) January 7, 2023