Flood aid not going to those who deserve it?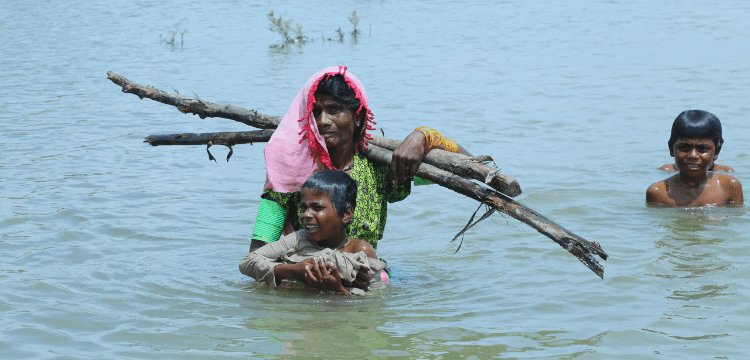 ISLAMABAD: On Monday, the National Assembly Standing Committee on Poverty Alleviation questioned representatives of the Benazir Income Support Programme (BISP), alleging that some flood victims were still not receiving the aid that the government had promised through their organisation.
Saira Bano, the committee's chairperson, informed the BISP secretary that she had footage of a great number of people who had expressed dissatisfaction about not receiving flood relief. She requested a further report on the situation from the representatives of the National Disaster Management Authority (NDMA).
The committee members were briefed by the BISP secretary on the disbursement of aid. More than 2.8 million families in the flood-affected areas received cash aid, it was revealed to the committee.
The NDMA had finished its survey of the impacted districts, the secretary added. The secretary responded to a question by stating that house-to-house survey was now the norm rather than the former practise of door-to-door survey.
The secretary added that they would be open for 24 hours for registration of the affected persons from January 15 and anyone who believed they were eligible for the programme would be able to register themselves.
Committee member Zulfiqar Behan claimed that people registered their names in the BISP by paying Rs10,000. Behan told the official that the ground reality was different from what the officials had been saying. Another committee member, Shagufta Jumani, said that the BISP should have focused on women working at home.
Jumani also raised the issue of the death of a person, who died in a stampede at the sale point of cheap flour in Mirpurkhas. She added that wherever the flour was sold at the government-controlled price, there appeared to be chaotic scenes.
The chair noticed that the deserving individuals had not received assistance. She emphasised that up to this time, not even a community near a police training facility had received flood aid. She said that the BISP's use of non-governmental organisations (NGOs) was the issue.
Bano informed the committee that the help was not going to the rightful recipients. In order to discuss relief in the flood-affected areas, the committee then called the NDMA representatives to the following meeting.