Fawad demands medical tests to prove he was subjected to "custodial torture."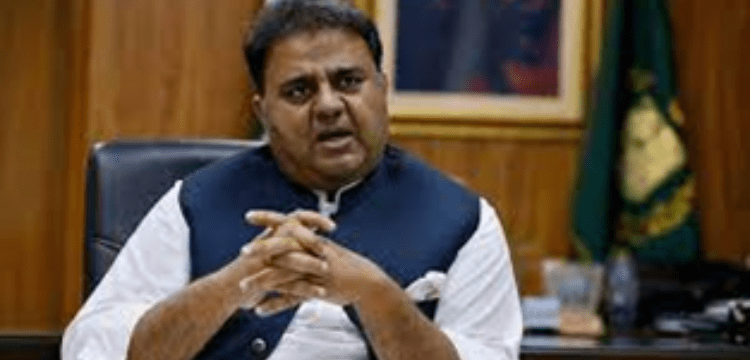 Before leaving for Lahore for forensic tests, Pakistan Tehreek-i-Insaf (PTI) leader Fawad Chaudhry complained of "custodial torture" and filed a medical examination request.
The former minister filed an application with the magistrate of Kohsar police station.
The PTI mouthpiece, who was arrested on sedition charges on Wednesday for allegedly threatening members of the Election Commission of Pakistan (ECP) during a media conference, was taken to Lahore by Islamabad police and was expected to be transferred back to the federal capital on Monday (today) after his tests were completed.
Before leaving for Lahore, Mr Chaudhry told reporters that police were failing to conduct his medical tests, infringing on his constitutional rights.
His voice would be matched in a forensic laboratory during his photogrammetry test in Lahore.
According to Wikipedia, photogrammetry is the science and technology of obtaining reliable information about physical objects and the environment by recording, measuring, and interpreting photographic images, patterns of electromagnetic radiant imagery, and other phenomena.
During his initial physical remand, Mr Chaudhry was already interrogated and questioned.
He was questioned about his comments about the ECP and its members/staff, including Chief Election Commissioner Sikandar Sultan Raja.
Judicial Magistrate Waqas Ahmed Raja directed the Islamabad police to produce the former minister before his court on Monday (today) upon the expiration of his remand.
On the other hand, a senior police official in Islamabad claimed that Fawad Chaudhry was not subjected to the same harsh interrogation as his colleagues Azam Swati and Shahbaz Gill.