Fawad Chaudhry sent to adiala jail on 14 day judicial remand.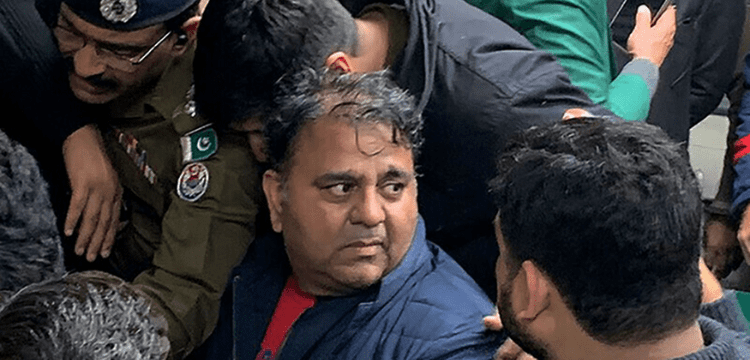 PTI leader Fawad Chaudhry was given a 14-day judicial remand by an Islamabad district and sessions court on Friday in connection with an allegation of inciting violence against a constitutional institution.
Following Fawad's arrest on Wednesday evening, the court granted police a two-day first physical remand of him.
The former minister of information was detained after an Election Commission of Pakistan (ECP) official filed a first information report (FIR) against him at the Kohsar police station in Islamabad for allegedly "threaten[ing]]" the members of the electoral body and their families.
A hearing on the ECP's request for an extension of Fawad's physical remand took place today in front of Judge Raja Waqas Ahmed.