Fawad Chaudhry arrested for threatening ECP members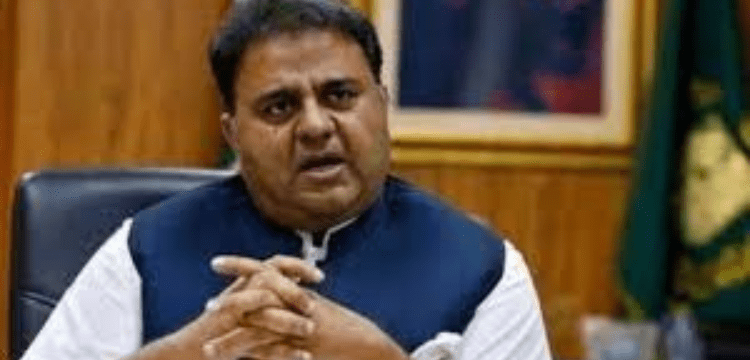 According to party leader Farrukh Habib, PTI leader Fawad Chaudhry was apprehended from his residence shortly after publicly condemning the government for plotting to arrest party chairman Imran Khan.
Many people are surprised by the development. The arrest has been confirmed by Islamabad police. On the complaint of Secretary of the Election Commission of Pakistan (ECP) Omer Hamid Khan, a case against Chaudhary was registered last night at the Kohsar police station in Islamabad. The first information report (FIR) was filed against him for threatening the ECP and its members.
The PTI leader has been charged under Pakistan Penal Code sections 153-A (promotion of enmity between groups), 506 (criminal intimidation), 505 (statement conducing to public mischief), and 124-A (sedition).
Sections 124-A and 153-A are non-bailable offences, whereas sections 505 and 506 of the PPC allow for bail. According to the FIR, Fawad warned the ECP, its members, and their families in his speech outside Imran Khan's residence in Lahore. According to the FIR, Chaudhary stated that the election commission's status had been reduced to that of a "Munshi [clerk]". Those who join the caretaker government, according to Fawad, will be pursued until they are punished.
Fawad's arrest comes amid a nightlong rush of PTI workers to party chairman Imran Khan's home to ensure his safety. The imported government has gone insane," Habib tweeted. The PTI leader also shared videos of police arresting Fawad on social media.   According to Islamabad police sources, the PTI leader was apprehended near Thokar Niyaz Baig in Lahore. According to the sources, he would be taken to the federal capital.
Several party leaders have condemned Fawad Chaudhry's detention. PTI Sindh President Ali Haider Zaidi reacted angrily to the arrest. As a result of these lawbreaking lawmakers and corrupt law enforcement officers, Pakistan has become a lawless state," he tweeted.
As rumours of the arrest of Pakistan Tehreek-e-Insaf (PTI) chief Imran Khan circulated in the early hours of Wednesday, party leaders and workers descended in large numbers on his residence in Lahore's Zaman Park. Meanwhile, the PTI tweeted: "There are reports that the puppet government will attempt to arrest Imran Khan tonight." Raising slogans in support of Khan, his ardent supporters expressed their outrage and pledged unwavering loyalty to their leader, even if it meant risking their own lives.
Earlier in the evening, Chaudhry spoke out strongly against the government's actions, calling them a nefarious plot to destabilise the country. He then called those involved in the alleged conspiracy traitors.