Exchange companies recommend higher dollar rates to increase remittances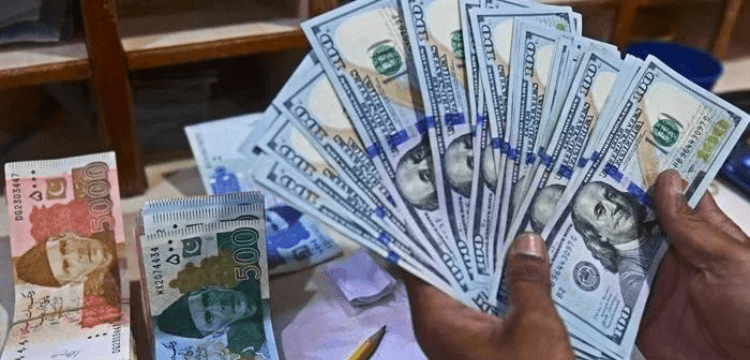 Exchange Companies Association of Pakistan (ECAP) in Karachi has recommended the government raise the dollar price for remittances to lessen the volatility of the currency market as the nation struggles with a severe economic crisis and low foreign reserves.
It is advised to establish the rupee/dollar exchange rate for export-import bills and remittances, according to a statement released on Monday by M. Zafar Paracha, general secretary of ECAP. He stated that banks and money changers might get these remittance proceeds at a predetermined rate of $24 for each dollar.
Rupee finished at 228.34 to the dollar, down from the interbank market's previous closing of 228.15. The open market price of the rupee was 238.75 to the dollar. On Friday, it was available for 238.50.
The offer may be 240 rupees per dollar for Pakistanis living abroad and those who are getting remittances from home. According to Paracha, it would assist boost remittances, lessen Hundi/Hawala, enhance the official channel, and eventually get rid of the grey market.
According to Paracha, the dollar's exchange rate on the black market has hit 267/270 to the US dollar. The offer might be made at 228 rupees to the dollar in order to obtain exporters' revenues. Additionally, the rate for importers would be determined by the weighted average of the exporter and home remittance rates. He said that it will help remittances and exporters.
"It will boost the foreign exchange reserve, strengthen the remittances division of the exchange firms, and encourage exporters to bring dollars into the nation." Devaluing the rupee is the most typical approach offered by analysts to address an issue. The biggest issue facing Pakistan right now is its declining foreign exchange reserves. Imports are already severely rationed because the central bank does not have enough currency to cover them. Exports suffer from the lowest demand in the world. However, remittances to underdeveloped nations have been steadily dropping. For Pakistan, the grey market is deemed to be to blame.
In December, remittances from Pakistanis working overseas fell 19% to $2.0 billion. The country received $14.1 billion in remittances during the first six months (July-December) of the current fiscal year, down 11.1 percent from the same period last year.
As of January 6, Pakistan's foreign exchange reserves at the State Bank of Pakistan fell by $1.2 billion to $4.3 billion, just enough to fund three weeks' worth of imports. Due to significant repayments of the nation's foreign debt and a lack of outside funding, which have severely reduced Pakistan's foreign reserves and resulted in ongoing dollar shortages, the nation is currently undergoing a balance of payments crisis. To conserve money, the government has prohibited a number of imports, and as a result, several enterprises have closed because they were unable to import machinery or parts.