England beat Pakistan by 26 runs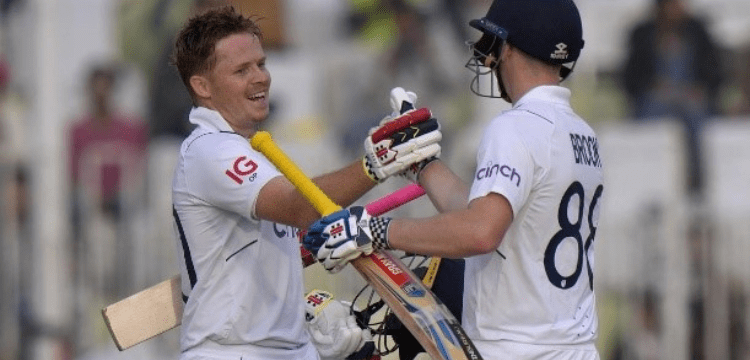 When considering their competition and lack of familiarity with the circumstances, England's series victory in Pakistan, their first in 22 years, is also their most decisive on the subcontinent.
They have outsmarted their hosts as deftly as a fast police outrider blue-lighting their convoy back to the hotel, despite the fact that Even James Anderson had never played a Test in Pakistan before.
Because of his crooked left knee or to see if his team could win without him, Ben Stokes remained calm and patient while relying on his bowlers to win the match. He might have been willing to fail because it was a test and part of the learning process.
That may be giving him too much credit as a wise owl, but it worked, with Mark Wood winning the match with a four-for-sixty-five score on the final day, smashing Pakistan just as they were beginning to believe they had a chance. It was too close for comfort, and Pakistan will be furious as they consider their 27-run loss after a controversial decision went in England's favor.