Death toll rises to 88 in Peshawar Attack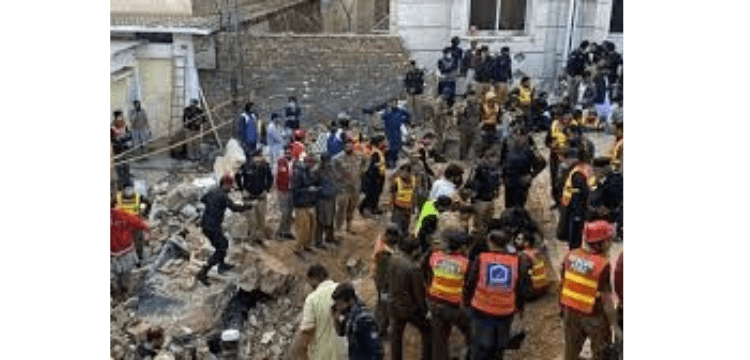 The death toll from the earlier attack on a mosque in Peshawar's Police Lines area rose to 88 on Tuesday after more bodies were recovered from the scene, according to a spokesperson for the Lady Reading Hospital (LRH).
On Friday, 59 people were killed, mostly police officers, and over 150 were injured when an explosion ripped through a mosque in Peshawar's Red Zone area. The attack was claimed by the outlawed Tehreek-i-Taliban Pakistan (TTP). It eventually distanced itself from it.
According to LRH spokesperson Muhammad Asim, all of the deceased have been identified, and 57 of those injured are being treated at the facility. He added that 157 injured people were brought to the hospital on Monday, with the majority of them being sent home after receiving medical attention.
Meanwhile, Rescue 1122 spokesperson Bilal Faizi stated that a rescue operation has been underway at the blast site for the past 18 hours. "We are going to remove the last part of the collapsed roof this morning so we can recover more bodies, but we are not hopeful of finding any survivors"
On Monday night, KP Caretaker Chief Minister Muhammad Azam Khan declared today a day of mourning across the province to condemn the year's deadliest attack. "The national flag will be flown at half-mast throughout the province," he said, adding that the government shared the martyrs' families' grief. Khan also assured the beleaguered families that the provincial government would not abandon them in the aftermath of the tragedy.