Death toll reaches to 40 in Kohat boat incident.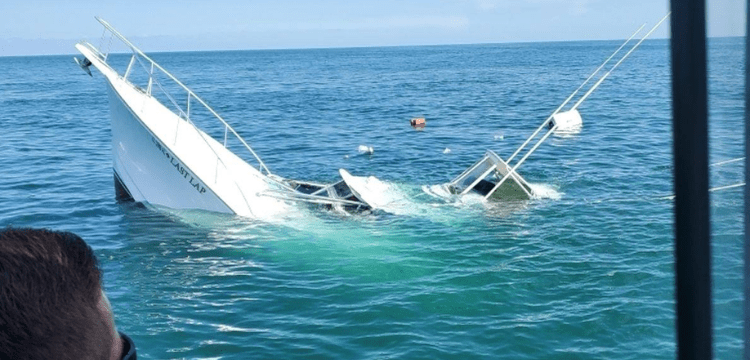 PESHAWAR: The military's media wing announced on Tuesday that there are now 51 students confirmed dead after their boat capsized in Kohat's Tanda Dam. According to a statement from Inter-Services Public Relations (ISPR), the Pakistani army was conducting a relief operation at the dam.
Five students were saved from the Tanda Dam by Pakistani army personnel, Rescue 1122, and civil administration over the course of 72 hours, it claimed. 51 dead children and instructors were rescued from the dam, according to ISPR, by the army engineers and divers of SSG.
"The five pupils who were saved have been taken to the district hospital in Kohat. The search for one missing person is still ongoing "It continued. Khushdil Khan, the interim provincial minister, has asked for an investigation and asked the Kohat government to provide a report on the occurrence.
Azam Khan, the acting chief minister of K-P, expressed his sorrow over the incident and gave the commissioner and deputy commissioner of Kohat instructions to personally oversee the rescue effort. The event happened on Sunday when a boat capsized at Tanda Dam while transporting more than a dozen people, including seminary students and the boatman.
It was said that more than 50 seminary students from the village of Mir Badshah Khel had picnicked at the dam. 15 pupils were safely carried by boat to the other side of the dam on the first excursion. The second time, though, the overloaded boat overturned in the middle of the dam.
As soon as they heard about the catastrophe, army men and district police officers Abdul Rauf Babar Qaisarani and Dar Ali Khattak of the Kohat Regional Police arrived at the scene. Teams from Peshawar and Kohat were called to aid the army divers. Mahmood Aslam, the deputy commissioner for Kohat, claimed that the government has forbidden tourists from taking day visits inside the dam.