Day of mourn in KP, as Peshawar blast death count reaches 90.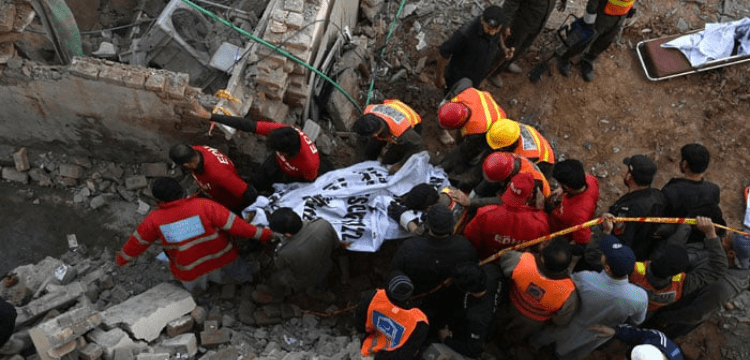 Khyber-Pakhtunkhwa (K-P) caretaker Chief Minister Muhammad Azam Khan declared a day of mourning in the province on Tuesday, as the death toll from the Peshawar blast climbed to 93.
As the mosque's debris is being cleared, the rescue effort following the tragic Peshawar mosque explosion is still in progress. Over 200 injured people were transported to Lady Reading Hospital (LRH), and, according to the Police Control Room Peshawar, roughly 100 of them are currently receiving medical attention while the others have been released.
After being identified, the bodies of those killed in the explosion have been given to the deceased's heirs for burial. During the afternoon prayers at a mosque in Peshawar's Police Lines, a suicide bomber detonated himself the day before, according to reports from the police and medical personnel.
Authorities had already established that the bomber was standing in the first row when the explosion occurred and that it was a suicide attack. According to Muhammad Ijaz Khan, a Peshawar Capital City Police Officer (CCPO), the bomber set up his device just as hundreds of people were lining up for prayers.
The mosque is situated inside a heavily protected enclosure in Peshawar that also houses the Counter-Terrorism Department (CTD) offices and the K-P police force's administrative headquarters. In order to enter the "Red Zone" compound, the assailant appears to have navigated a number of security personnel-manned roadblocks, according to Khan.
It is being investigated how the attacker got past the high-level security perimeter and whether there was any inside assistance. The provincial health department declared a medical emergency in the Peshawar area after the attack, urging all medical staff to stay on duty and making a call for blood donations.