Dar's valuables and bank accounts were recovered.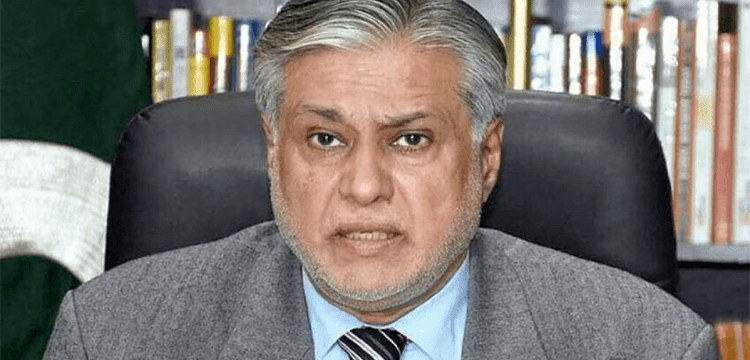 ISLAMABAD: An accountability court on Saturday ordered the restoration of Finance Minister Ishaq Dar's accounts and assets after a Lahore bench of the National Accountability Bureau (NAB) issued a letter to restore the minister's assets.
Accountability court judge Muhammad Bashir issued the decision with Advocate Qazi Misbah ul Hassan representing Ishaq Dar and Prosecutor Afzal Qureshi representing the state. According to the written order issued by the accountability court, the 2017 order to confiscate the finance minister's assets, including his house in Lahore, and freeze his bank accounts was withdrawn.
Dar's counsel, referring to the case of Rana Muhammad Ramzan vs The State, said the "petitioner appeared late before the Court, faced trial and was acquitted of the charge". It added that the petitioner, thus, "could not be said to have absconded or concealed himself".
Dar's counsel argued that the confiscation of immovable property was not justified as the same was directed to have resorted to the petitioner under these circumstances. The prosecutor said that since the defendant entered the case to stand trial, the criminal case against him was concluded, and the court may now issue the proper order in accordance with the law.
Records showed, in accordance with the order, that the minister attended court and participated in the trial. His petition was therefore approved and his property was returned to him in accordance with the law.
Additionally, "after the revisions made in the NAO, 1999 retrospectively by the National Accountability Amendment Acts, 2022, the criminal proceedings in the main case against him were closed due to lack of jurisdiction."
After the NAB statute was changed in September of last year, accountability courts all throughout the nation started returning corruption references to the NAB chairman because the accused could no longer be tried because the courts lacked financial jurisdiction in the cases.