Criminal escaped from prisoner van in Islamabad by cutting steel floor.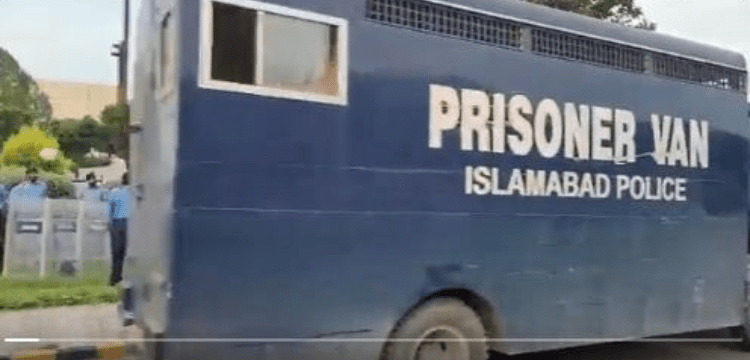 Sources said on Wednesday that a highly dangerous dacoit managed to escape from the custody of an Islamabad police team by severing the floor of the prison van used to transport him from Adiala Jail and park it in the grounds of the district court in Islamabad.
Police have been searching for Nauman Ikhlaq, a dacoit who was earlier detained by Koral police station authorities in a dacoity case and brought to Adiala Jail, for two days after he escaped from the prison van.
A police officer (the guard in charge) is the target of a case at the Margalla Police Station for allegedly displaying negligence that allowed a prisoner to escape. Asad Warraich, superintendent of Adiala Jail, also confirmed the escape of a prisoner from a prison van on the grounds of the District Courts of Islamabad. According to sources, investigators at PS Margalla are still trying to figure out how Nauman Ikhlaq was able to use a metal cutter to break the steel floor of a prison vehicle and escape on foot from a tightly guarded district court.