Court orders to release Dania Shah on bail.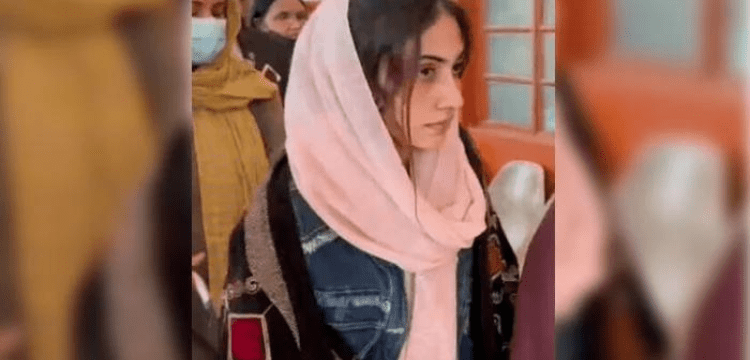 Daniya Shah, the wife of TV star Aamir Liaquat, was ordered to be released by a court on Tuesday after she was detained on suspicion of leaking an offensive video of her late husband.
Justice Omar Sial presided over a single-member bench that decided on Dania's plea, granting her bail and ordering her release from custody.
Liaqat Gabol, Dania's attorney, had contended that Dania did not own the phone numbers used to distribute the films.
Dania should be released on bond, he continued, because the evidence against her is thin.
Liaquat's first marriage's daughter filed a complaint against Dania, which led to her detention. The offender was mandated by the court to post a Rs. 200 000 surety bail.
On December 16, 2022, the Federal Investigation Agency's (FIA) cybercrime division arrested Dania Shah at her residence in Lodhran on suspicion of sharing Liaquat's inappropriate recordings online.
The deceased politician was shown in the video at home, completely undressed, apparently having just consumed a prohibited narcotic. A few days after the news of his third marriage's separation broke, this footage was leaked.
On December 17, the Judicial Magistrate East denied a request from the FIA for Dania's physical remand and instead sent her to jail on judicial remand. A few days later, the court denied Dania's request for bail, putting her in custody.
Dania's request for bail was again denied by the Sindh High Court last week.