Cop killed in Lakki Marwat by unidentified assailants.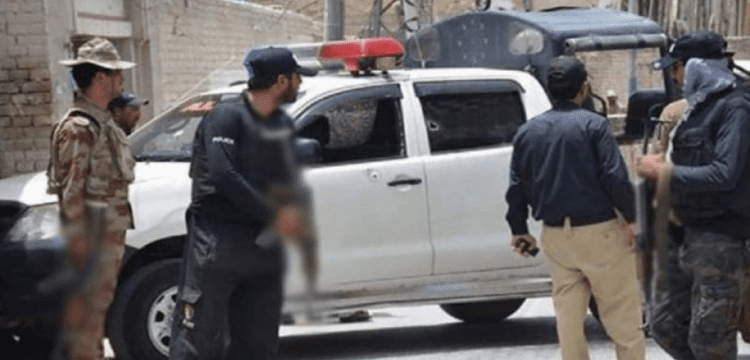 LAKKI MARWAT: On Friday, unidentified gunmen opened fire close to the Pahar Khel Thal town in the Lakki Marwat area of Khyber-Pakhtunkhwa, killing a police officer and his colleague (K-P)
Police sources claim that the shooters quickly left the crime site. Police officers were sent to the scene to look into the nature of the event in the meanwhile.
The remains of both the deceased were reportedly sent to Lucky City Hospital, according to other sources.
A policeman was killed earlier when militants assaulted a police station in Bannu at night.
The Kinger Pull police post in Bannu was encircled and attacked, according to police, who spoke to The Express Tribune.
After a 30-minute shootout, the police fought back and stopped the attack. According to a police official, a police unit was despatched to reinforce the post but terrorists managed to flee under the cover of darkness. One police head constable, Sardar Ali Khan Marwat, lost his life in the exchange of fire with militants.