Controversy arises as PTI rejects ECP's choice of caretaker Punjab CM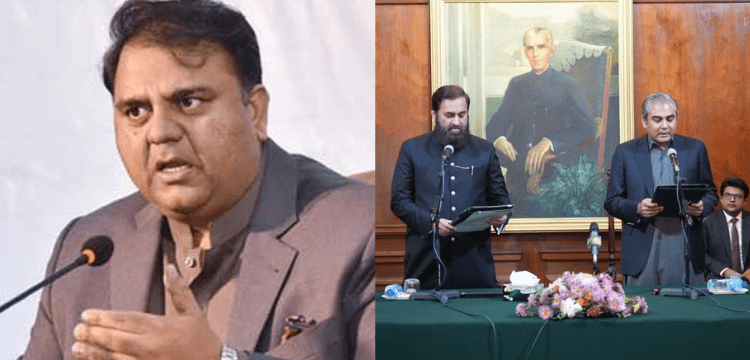 The Pakistan Tehreek-e-Insaf (PTI) strongly opposed the Election Commission of Pakistan's (ECP) decision to nominate Syed Mohsin Raza Naqvi, a candidate of the opposition, as interim chief minister for Punjab on Sunday, describing "Naqvi" as a "controversial" individual.
The decision of the electoral body, which came after the government and opposition were unable to agree on the interim chief executive, appeared to start a new wave of debate in the nation. According to a statement from the ECP, the meeting, which was presided over by Chief Election Commissioner Sikandar Sultan Raja, unanimously decided to name Naqvi as the interim chief minister of Punjab.
The meeting was attended by ECP members Nisar Ahmad Durrani, Shah Mohammad Jatoi, Babar Hassan Bharwana, and Justice (retd) Ikramullah Khan. In the meantime, the ECP sent a letter to the province governor requesting that the oath be administered to Naqvi. As a result of the lack of agreement, the issue was sent to the electoral body in accordance with Clause 3 of Article 224-A of the Constitution.
The 15 people present at the special meeting of the electoral watchdog included ECP Secretary Umar Hameed Khan, Special Secretary Zafar Iqbal Hussain, director generals and assistant DGs of the pertinent departments. The meeting was updated on the situation by Khan and Iqbal. The decision was made by the group after taking into account all legal and constitutional considerations, according to persons familiar with the situation.
Fawad Chaudhry, senior vice president of Pakistan Tehreek-e-Insaf (PTI), criticised Naqvi's nomination as interim chief executive of Punjab and promised to wage a significant battle against "this system". Fawad responded to the choice by saying, "There are no other options left than to protest this system in the streets."
He continued by saying that they disagreed with the ECP's choice to fill the important position with a "controversial" individual. He made fun of the electoral watchdog by remarking, "The ECP never let them down." Fawad urged PTI supporters to get ready for Imran Khan's leadership in a significant campaign. Fawad Chaudhry cautioned that people would "now make their own conclusions" on Twitter. "[We] condemn the choice of Mohsin Raza Naqvi [as interim chief minister], he stated in his letter.
Asad Umar, the secretary general of the PTI, also used the microblogging platform to criticise the ECP's choice as a "joke with the Constitution." Another prominent PTI leader and former minister of education Shafqat Mahmood criticised the choice on Twitter, writing: "The one individual regarded most unsuited for this position." He added, "This amounts to practically giving [PML]N and PPP control of how elections are conducted in Punjab."