Chaudhry Nisar says Bajwa & Faiz had no role in placing Imran khan as PM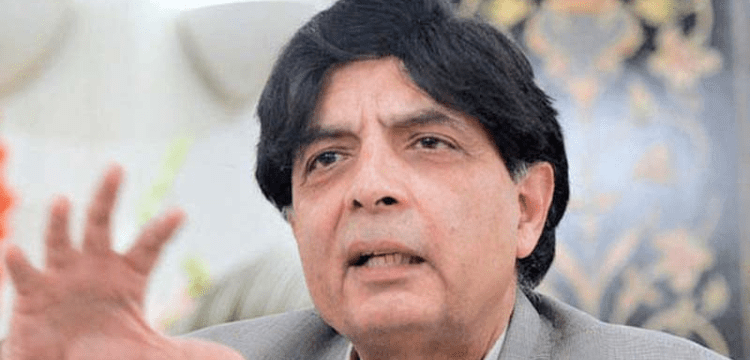 ISLAMABAD: According to The News, former interior minister Chaudhry Nisar Ali Khan disagrees with the assertion that Gen. (ret.) Qamar Javed Bajwa, Lt. Gen. (ret.) Faiz Hamid, and Lt. Gen. Asif Ghafoor, former director general of Inter Services Intelligence (ISI), played significant roles in the appointment of Imran Khan as prime minister.
The former PML-N leader discussed his relationships with his old party during the Geo News show "Jirga," stating that they "stretch over 30 years."
Nisar acknowledged speaking with the PML-N and stated that the choice would be made following the elections. When asked if he had considered joining the PML-N, he responded that there was always a chance. The former federal minister said that he had resisted taking the claims against party chief Nawaz Sharif to the Supreme Court, and he claimed to be the only party member to do so. Nawaz had planned to write a petition to the high court. Nisar said, "I was also against then-Prime Minister Nawaz Sharif appearing before JIT.
Nisar claimed he has cordial relationships with Imran Khan, but he was concerned that if he joined the Pakistan Tehreek-e-Insaf (PTI), the connection may dissolve. The former interior minister praised the former premier, saying, "He has been very good to me." He also said that he would run as an independent in the provincial and national parliament elections.
Nisar concurred that there is talk of starting a new political party in the nation. He added, "I am neither in favour of creating a new party, nor am I joining any party. The former PML-N leader responded that Shehbaz was more qualified for the position of chief minister when questioned if Shehbaz Sharif was not as successful as he had been as prime minister.
The senior politician said he had heard of Khan's accusations against former chief of army staff (COAS), General (retd) Qamar Javed Bajwa, but Gen (retd) Bajwa had not publicly responded to them. The senior politician believes it is wrong to make accusations against someone. The former interior minister declared that while he does not agree with the idea that Gen (retd) Bajwa, Gen (retd) Faiz Hamid, and Lt Gen Asif Ghafoor had a significant part in putting Khan in office, he does not disagree either.
Nisar attributed the outcome of Pakistan's domestic politics to the removal of the Imran Khan-led administration via a vote of no-confidence. He said that Imran had lost the majority in the legislature. Furthermore, Nisar stated that he continues to support the Afghan Taliban since they are an one organisation, as opposed to the Tehreek-e-Taliban Pakistan (TTP), which is illegal and composed of 20–22 distinct groups.