Charity golf tournament Organized by DRF in Karachi.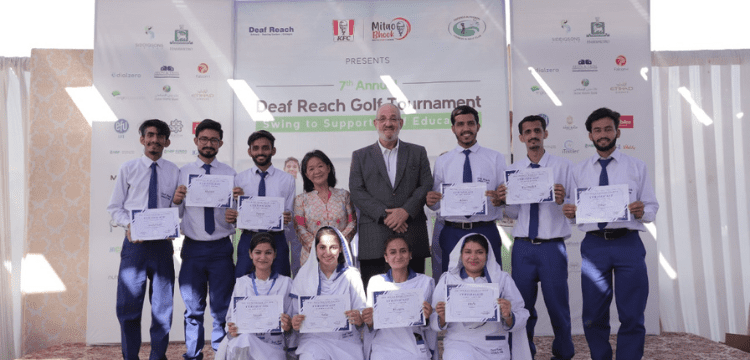 The Deaf Reach Foundation (DRF) held a fundraising golf tournament on Monday at the Defence Authority Country and Golf Club to promote education for people who cannot hear.
In an interview, DFR director Richard Gerry stated, "We have eight deaf schools all over the country where we provide free education."
Gerry mentioned the golf tournament, stating that it was the eighth edition of the tournament, which was organised to support deaf education.
"We are very grateful for the support that people are showing today for the work that we are doing," he said of the participants and donors.
These will make a significant difference in the lives of the children, he stated while demonstrating his commitment to serving the deaf community.
Peshawar Zalmi head coach Darren Sammy and English player George Macron were among those who took part in the fundraising event and played golf.
Nearly 150 golfers competed in the tax scramble format and demonstrated their abilities.
Darren Sammy said at the event that he was honoured to play golf for the deaf community.
"It's an incredible thing, and it was a pleasure for me and George to be a part of it," said the head coach.