Centre fails to release funds of Balochistan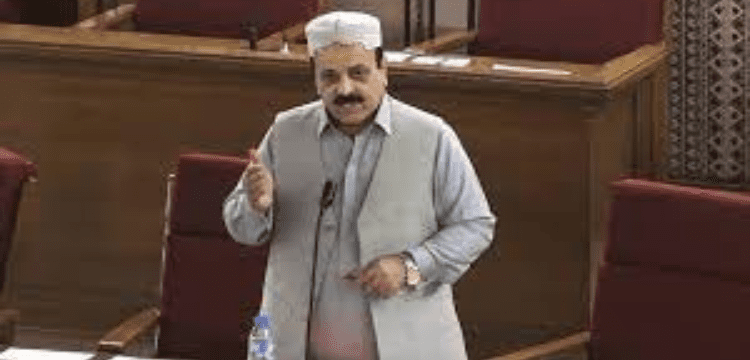 Balochistan National Party (Awami) secretary general and provincial Minister for Agriculture Mir Asadullah Baloch has said the federal government has not paid Rs40 billion for the current financial year to the province and Rs11 billion were outstanding for the last financial year.
He claimed that although the province was consistently left alone during such natural disasters, the flood-affected people were in serious need of assistance.
Speaking to APP, he claimed that the province's ongoing financial difficulties has severely stalled official matters. In addition, he stated that Baluchistan wanted to get a fair portion of the aid promised by international partners at the donors conference held in Geneva for the rehabilitation of flood victims.
According to the constitution, Balochistan's share in the national finance commission (NFC) award was protected, but the province received Rs11 billion less during the last financial year, while the payment for this quarter of the current financial year, which is close to Rs40 billion was not provided. "We demand our due share in the NFC award and not any relief package from the federation," he added
He claimed that Balochistan was currently experiencing a serious financial crisis and was unable to even provide employee salaries.  He asserted that the province had not received funding from the federal government for the rehabilitation of flood victims. He urged the political establishment to work as a unit to secure the signing of a new democratic and economic charter for a more powerful and wealthy Pakistan.
He wanted all the parties to think of saving the country while keeping their interests at bay. He said the system could be run better only by holding transparent elections in the country. However, he added, economic stability was necessary for conducting elections as they would cost the national exchequer over Rs75 billion.
He said, "Balochistan's resources, including CPEC, Reko Diq, Saindak, and minerals are discussed all over the world. Despite being a rich region, we are still suffering from poverty. The Centre is not fulfilling its responsibility towards the province in a good way."
Baloch said the development process in Balochistan has come to a standstill as the PSDP runs the system of the province, which was currently frozen. The provincial government had also cut PSDP, non-deployment expenditure, and on-going schemes, he added.
He added, "We asked for 10,000 tractors, and 200 bulldozers from the federal government, but nothing has been provided. The provincial government has distributed seeds worth Rs4 billion to farmers from its own resources."