Bilawal refuses to hold discussions with terrorist organisations.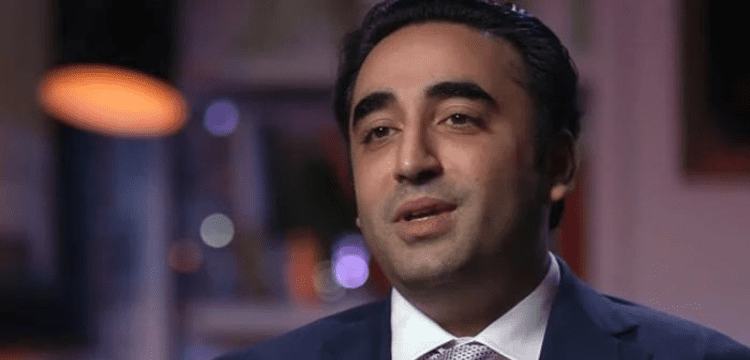 DAVOS: Imran Khan, a former prime minister, was criticised for pursuing a policy of appeasing the Tehreek-e-Taliban Pakistan (TTP). Foreign Minister Bilawal Bhutto Zardari emphasised that the country's current civil and military leadership will not engage in negotiations with terrorist groups that do not uphold Pakistani law and the Constitution.
He expressed his belief that Pakistan and the Afghan government can sustain regional security if they cooperate in an interview with the US-based Washington Post newspaper in Davos on the outskirts of the World Economic Forum.
"The most legitimate and the most viable way for us to address the issue of terrorism will be for the interim government in Afghanistan to take appropriate action against these groups," Bilawal said, reiterating Islamabad's demand of the Taliban government in Kabul to weed out terrorist organisations.
The foreign minister pledged assistance in any such initiatives. "We are ready and eager to help them strengthen their capacity and ability to deal with that threat, but what we will prefer is for the interim government of Afghanistan to take action against terrorists that may be in their country," he said.
According to him, the previous Pakistan Tehreek-e-Insaf (PTI) administration had a policy of appeasing the TTP. In addition to providing the TTP with a place to hide, [former prime minister] Imran Khan freed their detainees who were held by Pakistan and engaged with them, according to Bilawal.
He said, Imran has always supported their point of view on an ideological level. He reiterated Pakistan's desire for the Afghan government to act against the TTP. The foreign minister stated, "Our goal and in fact their agreement was that their land would not be exploited for terrorists."
Both Pakistan and Afghanistan are victims of terrorism, and I don't think either our government or the Afghan government will be able to defeat terrorism on our own. To defeat the scourge of terrorism, we must cooperate.