Bank Alfalah wins the best digital banking and financing award for 2022.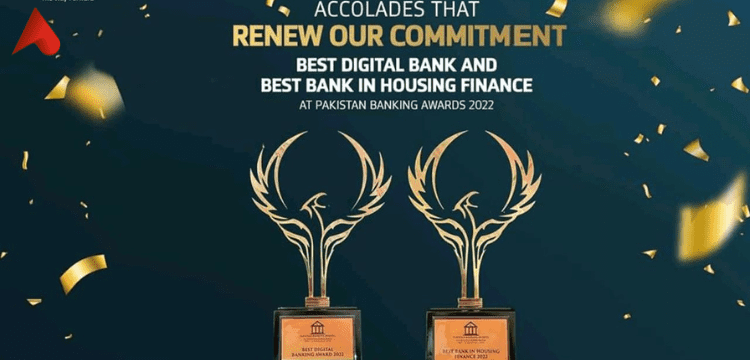 One of the biggest commercial banks in the nation, Bank Alfalah, received recognition from the esteemed Institute of Bankers Pakistan (IBP) at the Pakistan Financial Awards for its services and for solidifying the bank's position as an industry leader in reshaping the nation's banking landscape. At the Pakistan Banking Categories 2022, the Bank received the "Best Digital Banking" and "Best Bank in Housing Finance" awards.
The achievements of Bank Alfalah were recognised for its efforts in creating novel and disruptive products, and for streamlining and easing the banking experience for clients through its digital services. It was honoured for gaining the confidence of its clients, who can take advantage of end-to-end banking services and conduct financial transactions from the convenience of their location. Over 80% of bank accounts are opened digitally and without paper nowadays, with digital transactions accounting for 72% of the Bank's counter transactions.
We are honoured to be the driving force behind digital banking in Pakistan, said Mohammad Yahya Khan, Group Head, Digital Banking at Bank Alfalah. We are extremely happy to be our customers' go-to facilitator in the payments and digital banking arena as we endeavour to accelerate financial innovation. In order to give our customers a seamless digital banking experience that will make managing their cash easier through automation, speed, security, and flexibility, Bank Alfalah will constantly be one step ahead of the competition.
The bank got the "Best Bank in Housing Finance" award in addition to being recognised as a digital innovator innovation because it consistently showed its dedication to the housing and construction financing sectors in keeping with the government's objective of "Mera Pakistan Mera Ghar" (MPMG).
In order to finance more than 2500 households, PKR 17.6 billion was distributed, demonstrating the enormous growth of the home financing industry. Bank Alfalah received recognition from the State Bank of Pakistan (SBP) for its work to support affordable housing as well as for being the MPMG bank with the greatest industry disbursements. Additionally, Bank Alfalah exceeded the necessary SBP housing and construction targets.