APC called by PM Shehbaz on terrorism, postponed to 9th feb.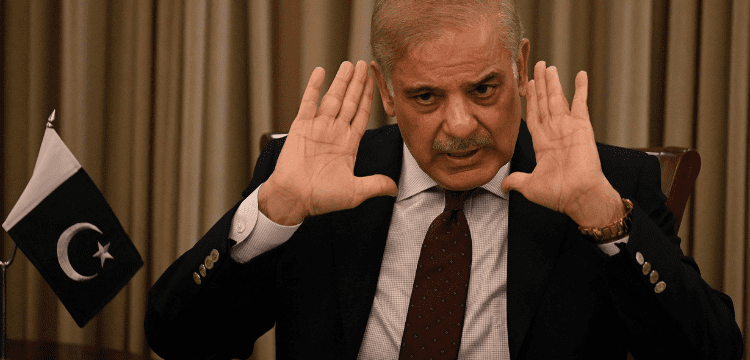 Marriyum Aurangzeb, the Information Minister, stated on Monday that Prime Minister Shehbaz Sharif's All Party Conference (APC), which was planned to take place tomorrow, has been postponed by two days and will now take place on Thursday, February 9.
The APC convened by Prime Minister Shehbaz Sharif on the subject of terrorism will take place in Islamabad on Thursday, February 9 rather than February 7, the minister announced on Twitter.
She continued by saying that everyone in the nation's political and national leadership has been invited to the summit.
In a tweet, Aurangzeb stated that "the National Action Plan will be reviewed" and that "a joint strategy to confront terrorism and national difficulties will be developed."
وزیراعظم شہباز شریف کی دہشت گردی کے مسئلے پر بلائی گئی اے پی سی 7 کے بجائے 9 فروری جمعرات کو اسلام آباد میں منعقد ہوگی جس میں ملک کی تمام قومی وسیاسی قیادت کو مدعو کیا گیاہے۔ دہشت گردی، درپیش چیلنجز کے مقابلے کی مشترکہ حکمت عملی مرتب کی جائے گی، نیشنل ایکشن پلان پر نظرثانی ہو گی

— Marriyum Aurangzeb (@Marriyum_A) February 6, 2023
Imran Khan, the chairman of Pakistan Tehreek-e-Insaf (PTI), was invited to the APC on February 7 by Prime Minister Shehbaz, who convened it last week to discuss the escalating threat of terrorism and extremism.
Days after the Peshawar Police Lines massacre, in which a suicide bomber killed more than 100 people by blowing himself up inside a mosque during midday prayers, the PM announced the APC.
In the nation's political scene, which has been clouded by uncertainty for months, his move to force the political leaders to sit across the table from one another and discuss pressing issues at the national level has been viewed as a major political development.