Another increase in fuel prices is expected.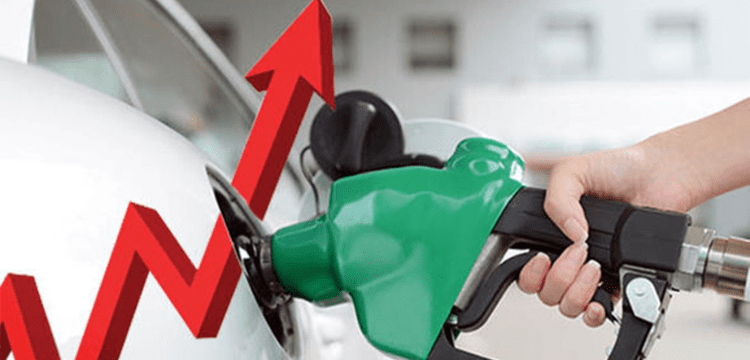 ISLAMABAD: After raising the price of gasoline by Rs35 per litre on Jan 29, two days ahead of schedule, the government is poised to dump another bomb on the general public on Feb. 16 (Thursday).
The general public should brace themselves for a severe shock as the cost of petroleum goods will rise by up to 12.5% in the ensuing second half of February 2023.
According to sources, the ex-depot per litre price of petrol is calculated to go up by Rs32.07 (12 per cent), high speed diesel (HSD) might witness a rise of Rs32.84 per litre (12.5 per cent), kerosene oil is estimated to be hiked by Rs28.05 per litre and light diesel oil (LDO) might see a hike of Rs9.90 per litre.
"Likely, the new prices are based on current government taxes and estimated PSO incidentals," the sources said.
The estimated dollar/rupee adjustment applies Rs15 per litre for both products (petrol and HSD) while it is assumed that the petroleum levy (PL) on HSD will rise to Rs50 per litre, they added.
At present, petrol is available at Rs249.80 per litre, HSD at Rs295 per litre, kerosene oil at Rs189.83 per litre and LDO Rs187 per litre.
But according to the sources, in the second part of February 2023, the new prices for gasoline, HSD, kerosene oil, and LDO will be Rs281.87 per litre for gasoline, Rs295.64 per litre for HSD, and Rs196.90 per litre for LDO.
Additionally, it is learned from the sources that a 21.4% increase in the ex-refinery price of petroleum products is predicted for the second half of February 2023.
They said that ex-refinery price of petrol is calculated to go up by 21.4 per cent from Rs177.40 per litre to Rs 215 per litre, HSD price from Rs221.36 per litre to Rs240 per litre (up 8.8 per cent), kerosene oil from Rs182.13 per litre to Rs210.18 per litre (up 15.4 per cent) and ex-refinery price of LDO is also estimated to go up from Rs153.99 per litre to Rs163.89 per litre (up 6.4 per cent).
The already burdened common man will bear an additional heavy jolt in the form of colossal hike in the prices of petroleum products during the second half of February 2023 if the government approves the proposed hike for the future oil prices.
In the transportation and agricultural sectors, the HSD is frequently used. Because of this, any increase in its price will hurt consumers by driving up inflation.
In place of compressed natural gas, automobiles and motorcycles utilise gasoline.
Due to a problem with supply during the winter, gas is not yet accessible at CNG stations to fuel transportation.
In isolated locations without access to liquefied petroleum gas for cooking, kerosene oil is used.
In Pakistan's north, the Pakistan Army is one of its primar