Alvi advises Dar to seek parliament for greater taxes rather than enacting an ordinance.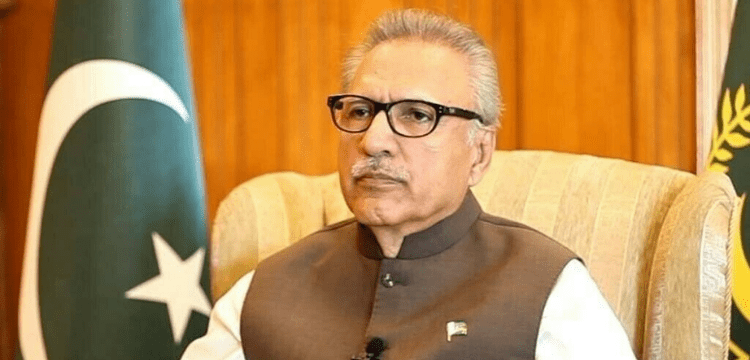 Tuesday, President Dr. Arif Alvi directed Finance Minister Ishaq Dar to approach parliament rather than issue an ordinance about the government's plan to raise additional revenue through taxes. Pakistan is going through an economic crisis that has caused the inflation to soar and the currency reserves to drop to dangerously low levels. The central bank reported last week that its reserves had fallen to $2.9 billion, only enough to cover imports for less than three weeks.
A $1.2 billion tranche that will also enable inflows from other bilateral and multilateral sources must be released in order for the International Monetary Fund (IMF) to complete the ninth assessment of the loan programme the nation began with the global lender in 2019.
However, a deal with the IMF has been on hold since October of last year because the two parties were unable to agree in negotiations that were primarily focused on a plan for economic reforms that would liberalise exchange rates and the energy sector. An IMF delegation met with Pakistani representatives in Islamabad for ten days last week, but they left without reaching an agreement, promising that virtual negotiations would go on.
After the committee left, Dar declared that the government had agreed to all of the IMF's demands and would start implementing reforms right away, including raising gas prices and enacting new taxes worth Rs170 billion. Dar met with Alvi and informed him of the development in the negotiations, according to a news release from the President's Secretariat that was released today.
"The minister stated that the government intended to enact an ordinance to increase tax revenue. The president suggested that a session be held right away so that the measure can be passed without delay and that it would be more suitable to take the parliament under advisement on this crucial matter.
Federal Minister for Finance and Revenue, Senator Muhammad Ishaq Dar, called on President Dr. Arif Alvi today and apprised him about the progress in talks with the International Monetary Fund (IMF) and that all modalities have been agreed upon. pic.twitter.com/Hpn2xq740P

— The President of Pakistan (@PresOfPakistan) February 14, 2023