Ahsan Iqbal criticizes PTI leader for weak economic policies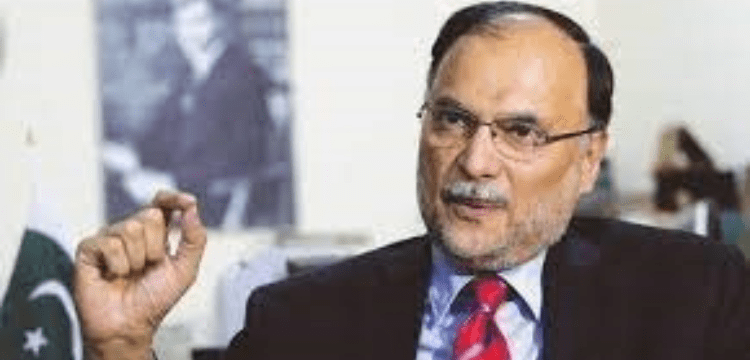 Minister for Planning, Development and Special Initiatives Ahsan Iqbal on Wednesday criticized PTI Chairman Imran Khan for doing blunders in Pakistan.
Talking to a private television channel, he said Pakistan was facing multiple challenges including a weak economy.
The minister said the PTI leader had dissolved the assemblies in Khyber Pakhtunkhwa and Punjab to fulfil his personal desire, adding that the country was starting to progress but Imran Khan kept creating hurdles.He said people of three provinces were suffering from heavy rains and floods. The government, he said was busy in relief and rehabilitation works and Imran Khan dissolved the assemblies.
Replying to a question about elections, he said after dissolving assemblies in Punjab and KP, the election commission would organize the elections in two provinces.
He said the PML-N would participate in the elections with full preparation