Adil raja has been sued by a senior military officer in UK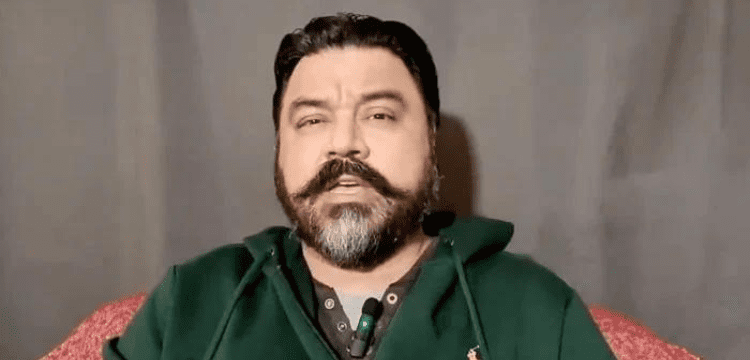 Shortly after a retired major raised shocking accusations against renowned Pakistani actresses, it was revealed that a serving military officer had brought a lawsuit against the infamous YouTuber, Adil Raja, in the UK over a different set of claims.
According to news, the Inter-Services Intelligence (ISI) of the Pakistani Army has a serving chief of intelligence command in Punjab who has filed a case against Adil Farooq Raja of London for allegedly launching a slander campaign against him on social media. He has asked for an apology, compensation, and a retraction of the false claims.
The case was brought against Mr. Raja in the UK High Court in August 2022, but it wasn't made public until Tuesday, when Mr. Raja sparked outrage in Pakistan with his accusations against prominent actresses in film and television.
According Pakistan court documents, Major (retired) Adil Raja's campaign against the intelligence chief allegedly began on June 14, 2022, when Raja claimed that the intelligence chief "had taken complete occupation of the Lahore High Court" in order to rig the next elections.
On June 19, 2022, Raja claimed that there had been election tampering and that "supposedly, Asif Ali Zardari met with the ISI Sector Commander Punjab multiple times when the latter was still staying in Lahore."
The UK High Court was informed by the ISI officer's representatives that Mr. Raja "conducted a determined and prolific social media campaign against the Claimant publishing very many Tweets and videos, many of which are seriously defamatory of the Claimant, and all of which, due to their content, tone, and frequency, have caused the Claimant serious harm."
In April of last year, Mr. Raja travelled from Islamabad to London due to disagreements he had with the army. Since then, he has alleged a conspiracy to "regime change," accusing many active-duty military personnel.
According to Mr. Raja, the information for his tweets and video blogs came from "well placed sources within the Pakistani Establishment."