According to PM Shehbaz, Imran Khan's politics are "built on lies."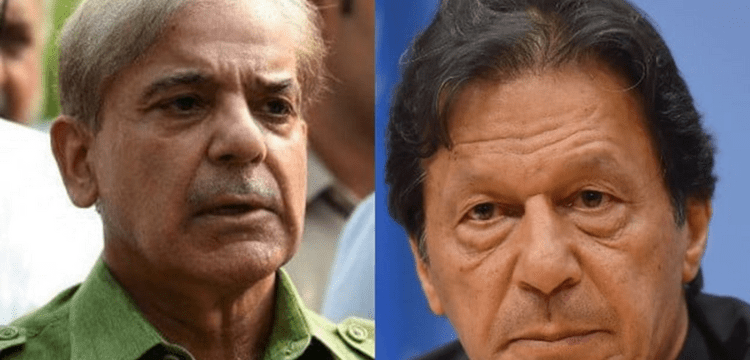 Prime Minister Shehbaz Sharif on Monday said that Pakistan Tehreek-e-Insaf (PTI) chief Imran Khan's politics were 'based on lies' and were exposed by the day.
Taking to his official Twitter handle, the incumbent premier stated that "Imran Niazi's antics and somersaults continued to disappoint the nation".
He said that the former prime minister's "desperation" to regain control was the one thing that remained constant about him, even if it meant "throwing the nation into a protracted period of turmoil."
Shehbaz's remark came a day after Imran reversed his prior position and blamed the former chief of the army staff (COAS), Gen (retd) Qamar Javed Bajwa, rather than the US for his overthrow in April of last year.
Referring to a recent article based on an interview of former army chief Bajwa, the PTI chairman while addressing his supporters via a video link had said the nation was aware that the ex-COAS had toppled the PTI government but he had not expected Bajwa to "admit to this".
In an earlier interview with the Voice of America, the deposed PM also spoke about his allegations of the US involvement in a "conspiracy" that ultimately led to his ouster and said that based on the information he had received, he no longer held Washington to have planned to topple his government.
"Whatever occurred, as events continue to develop, it was not the US that ordered Pakistan to remove me. Sadly, based on the evidence that has surfaced, Gen. Bajwa was the one who was able to convince the Americans that I was anti-American. Therefore, it (the plot to have me removed) was not imported from there. It was shipped abroad from here, "As stated by Imran.