A video of Karachi Rangers assaulting a man on a motorcycle goes viral.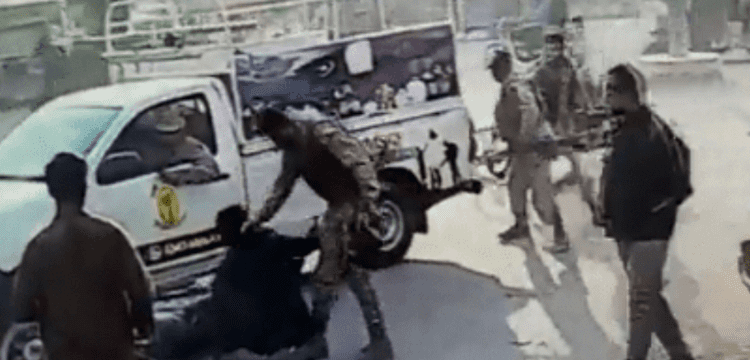 KARACHI: Users have been outraged over a video that went viral on social media showing Rangers officers assaulting a motorcyclist after hitting him with a mobile van on a major road in the city. A fast-moving Rangers vehicle strikes a biker in the 52-second video, which was taken from some CCTV camera, ostensibly to prevent a collision with a car.
Three Rangers soldiers exited the van as the motorcycle rider, who was not wearing a helmet, crashed to the ground. One of the Rangers may have thought the motorcycle was coming to lift him when he extended his hand to him, but instead, he grabbed him by the collar and the other two troops began brutally hitting him. Unknown is the motorcyclist's fate.
The Rangers waited until late at night to make a statement about the incident or to confirm whether they had detained any criminals. When contacted for remarks, Dawn received no reaction from the paramilitary force's spokeswoman.
Rangers smashed into a motorbike, off-balancing the rider, according to a tweet from author Mehr Tarar, who cited the video. Then they picked him up, not to console him or offer assistance, but to yell at him and beat him. a certain form of lawlessness. Later, a WhatsApp coverup surfaced.
Shama Junejo, a British citizen, had a different opinion. "I deleted my earlier post about this footage since Sindh Rangers were pursuing a drug paddler who escaped during an operation," she tweeted. However, the method they used to capture him was incorrect.