4th Annual Book Fair Organize at NUTECH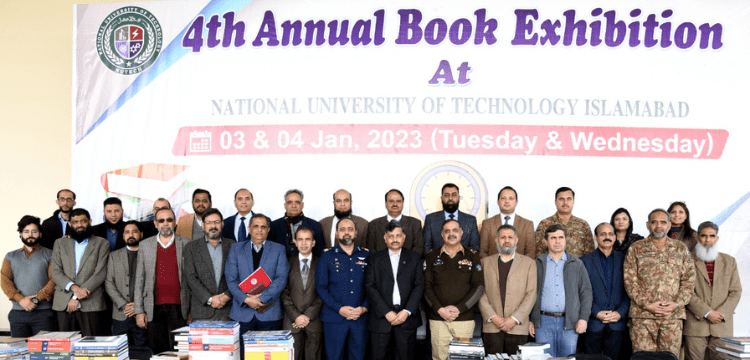 A two-day 4th  Annual Book Fair was held at the National University of Technology (NUTECH) on 3-4 Jan 2023 to give students and faculty easy access to a wide range of quality books to nurture and promote their reading habits. This year's book fair exhibited books by over 12 leading local and international booksellers and publishers, at discounted prices for the students. The annual event was arranged under the auspices of the NUTECH Library, wherein a large number of students, alumni, and faculty members attended the Book Fair.
Pro-Rector NUTECH Maj Gen Khalid Javed HI (M), graced the occasion as chief guest.  Several bookstalls were set up to showcase titles on a variety of topics including Engineering, IT, Cloud Computing, Graphics Designing UI/UX, Mobile Application Development, Machine Learning/Deep Learning (Robotics), E-commerce & Digital Marketing, Image Processing & AI, Fashion Designing and Machine Embroidery, Hospitality Operations and Management, Game Development And Modelling, Internet of Things (IOT) System Development and Applications, Digital Marketing and Search Engine Optimization (SEO), Freelancing, Media Studies, Entrepreneurship, Urdu & English Literature and Encyclopedias etc. More than 6,000 titles, put by different vendors, were displayed at the Book Fair. On the occasion, students along with faculty were also seen visiting stalls and all the participants were found taking benefit of maximum concession on the books.