44 PTI lawmakers would not quit from the NA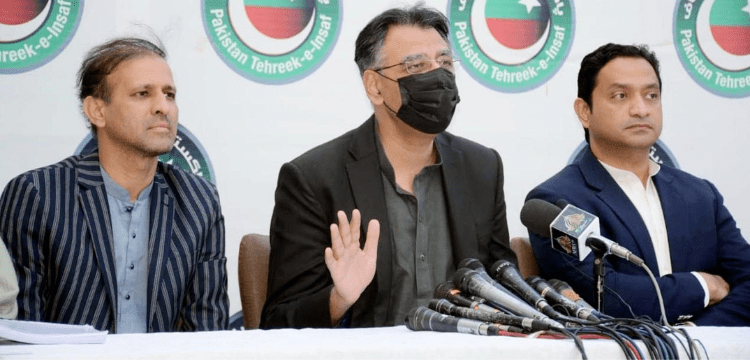 Asad Umar, the general secretary of the Pakistan Tehreek-e-Insaf (PTI), stated on Monday that forty-four of the party's lawmakers had decided to reverse their resignations from the National Assembly.
Umar claimed in a tweet that Imran Khan, the party's leader, made the decision after Raja Pervaiz Ashraf, the NA Speaker, refused to accept all of the resignations at once and informed him that an email had been sent to him on this.
He added that the previous ruling party's next step would be to designate an opposition figurehead for the lower house.
Additionally, PTI members submitted a request to the Pakistani Election Commission (ECP) alerting it of their desire to revoke their resignations. They noted that the decision had been communicated to the National Assembly Secretariat and its speaker.
The PTI members asked that if the speaker accepted their resignation, they not be notified.
Three days after the NA speaker accepted the same number of PTI MNAs, the electoral watchdog already de-notified a number of those lawmakers.
It is important to note that Ashraf has accepted 50 PTI resignations so far, leaving 80 open.
It is being reckoned that the NA speaker's volte-face could also be designed to ensure the PTI does not have a say in the process of forming the caretaker government for the coming general elections.
The piecemeal acceptance of resignations had come after the former ruling party had hinted at its possible return to the parliament in a bid to reclaim key slots and turn the tables on the ruling coalition.
However, the PTI remained indecisive about knocking at the Supreme Court's doors to challenge the acceptance of en masse resignations of its lawmakers by the speaker.
It was learned that PTI leadership was carefully calculating its next step as it was conscious of the fact that such a move might come at the risk of undermining its popular narrative of opting out of the parliament in protest to mount pressure against the Pakistan Democratic Movement.