43 PTI lawmakers are de-nominated by ECP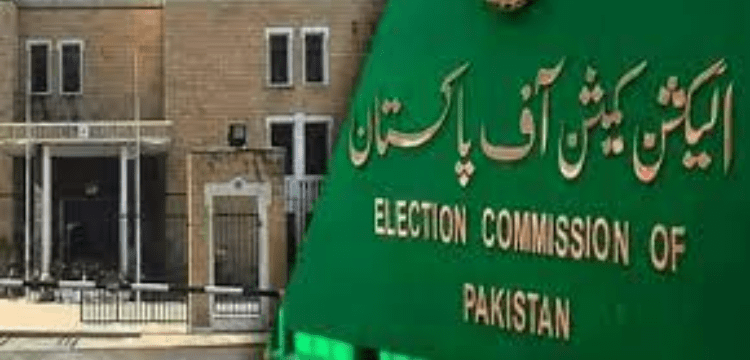 ISLAMABAD: According to ECP sources, the Election Commission of Pakistan (ECP) denotified 43 Pakistan Tehreek-e-Insaf (PTI) MPs on Wednesday despite their request to have their resignations revoked.
An key commission meeting that was convened a day earlier to decide whether to de-notify the 43 MNAs had ended in a deadlock.
Following news that Speaker Raja Pervaiz Ashraf had accepted the resignations of 43 additional PTI Members of the National Assembly (MNAs), increasing the total number of approved resignations to 124, the meeting was summoned.
On Monday, the PTI leaders sent a request to the speaker through an email saying that they were withdrawing their resignations. They also informed the ECP that the speaker and the NA Secretariat had been apprised of their decision.
"If the speaker accepts the resignations, we should not be de-notified," their request to the electoral body stated. However, on Tuesday, the NA speaker said that 43 more resignations had been accepted, while that of two members had not been accepted due to leave requests.
The 123 PTI MNAs had resigned on April 11, 2022, when Imran was ousted through a no-confidence motion by the then united opposition and the incumbent ruling alliance.
However, the NA speaker had decided to accept the resignations in phases – 11 in the first phase; 35 each in the second and third phases while 43 in the fourth one.
The email and WhatsApp demands on January 23 were unlawful, according to National Assembly sources, because the speaker had already accepted the resignations of the remaining 43 members and forwarded them to the ECP on January 22.
The withdrawal requests on January 23 were futile because the resignations had already been accepted on January 22.