4 security personnel were killed in Balochistan by terrorists who crossed the Pakistan-Iran border: ISPR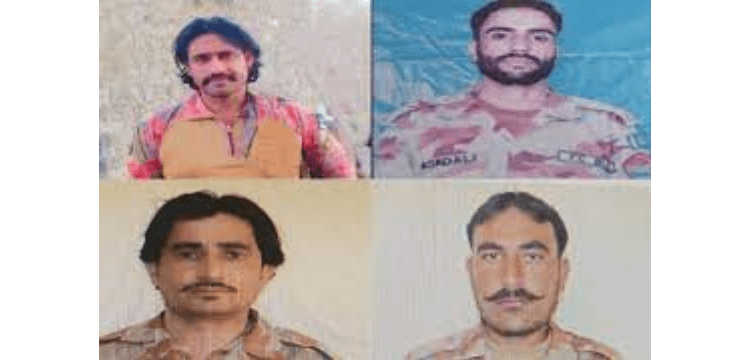 Four security officers died on Wednesday in the Panjgur district of Baluchistan as a result of "terrorist activities" coming from Iran, according to the Inter-Services Public Relations (ISPR). Four members of the security forces "embraced martyrdom today in a terrorist action from across the Pakistan-Iran border in Chukab sector, district Panjgur, Balochistan," according to the statement.
It went on to say that the attackers "targeted a convoy of security forces patrolling near the border" on Iranian soil. According to the ISPR statement, Iran has been tasked with finding the terrorists who support them. President Dr Arif Alvi denounced the assault and honoured the officers who had died for their service and sacrifice.
He claimed that the entire country had made a decision to combat terrorism. The attack was also denounced by Foreign Minister Bilawal Bhutto-Zardari, who also expressed sorrow and grief over the martyrdom of the security personnel. The nation's heroes are the martyrs authorities. The attacker, a radical, will be held accountable, he declared in a statement.
Following skirmishes between demonstrators and security personnel in Zahedan, the Sistan-Baluchestan region's main city, in October of last year, the Iranian government temporarily blocked the border with Pakistan at Taftan. In February 2021, the border in Panjgur was closed after violent demonstrations and attacks on government offices in Saravan area of Sistan-Balochestan.