23 injured, 9 killed in a car accident near Rajanpur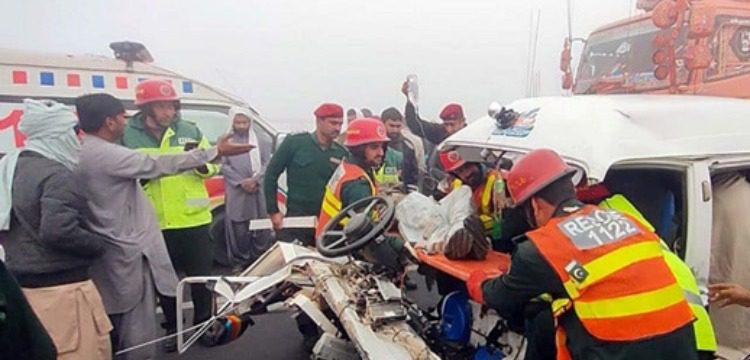 Because of the fog, a passenger coach and a tractor-trolley collided. On the Indus Highway near Rajanpur early on Monday, an accident between two passenger buses resulted in at least eight fatalities, including a toddler, and 15 injuries. The collision that happened close to the Shah Wali region was attributed to dense fog
One of the passenger buses was traveling from Quetta to Rajanpur while the other bus was going from Peshawar to Karachi. Chaudhry Pervaiz Elahi, the chief minister of Punjab, sent his condolences to the slain people's families. He has requested a report of the occurrence and imposed legal sanctions on the accident's perpetrators.
He also commanded the provision of suitable medical facilities for the injured. The M2, which connects Lahore and Sheikhapura, has been closed due to some traffic limitations on regional and national routes and motorways due to the intensity of the fog.
The Lahore-Multan Motorway from Faizpur to Samundari, the Lahore-Sialkot Motorway M-11, the M5 from Shershah Interchange to Taranda Muhammad Panah, and the M5 from Shershah to Guddu Interchange were all shut down, according to the Motorway Police on Sunday. Additionally, Rajanpur's Indus Highway apparently had no visibility.