12 TTP terrorists killed in an operation in KP's Lakki Marwat.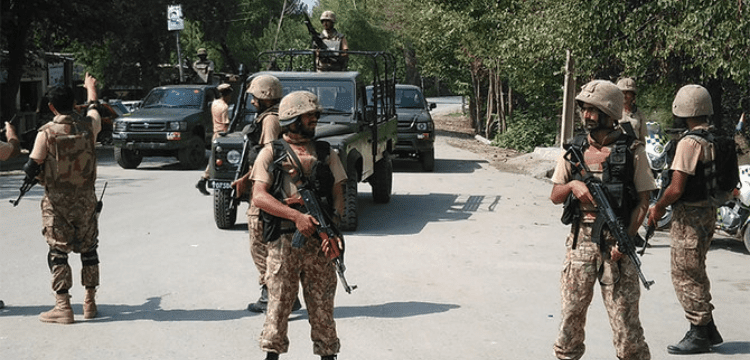 Security forces killed 12 Tehreek-i-Taliban Pakistan (TTP) terrorists during an intelligence-based operation in Khyber Pakhtunkhwa's Lakki Marwat area on Wednesday, according to the military's media wing.
According to an Inter Services Public Relations (ISPR) statement, security forces and terrorists exchanged fire late Tuesday night, killing the militants.
"Intelligence tentacles have been tracking terrorists' movements and activities for the past week. Terrorists were lured in by offering an escape vehicle, which was intercepted and neutralised," the ISPR said.
It also stated that weapons, ammunition, and Afghan currency were recovered from the terrorists during the operation, and that security forces were clearing the area.
"Locals appreciated the operation and lauded the efforts of Pakistan Army in eliminating terrorism," the statement concluded.