Pakistan Navy Helicopter Crashed in Gwadar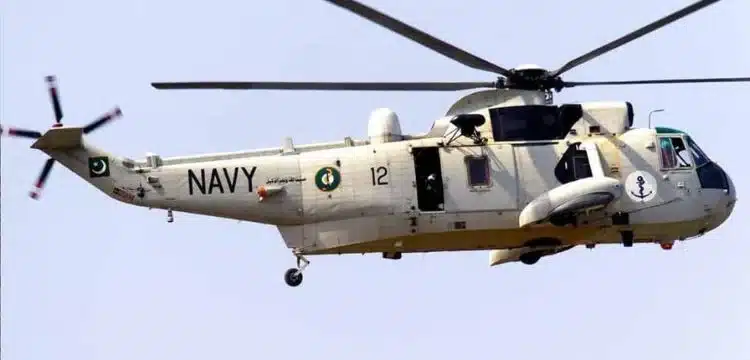 A Westland WS-61 Sea King helicopter from the Pakistan Navy reportedly crashed shortly after taking off near Gwadar, Balochistan. The unfortunate incident led to the tragic loss of three navy personnel on board: Lt Cdr Jawad, Lt Cdr Hamza, and LUWT Hasnain.
Preliminary information from media sources indicates that the crash may have been caused by a technical issue with the helicopter's engine.
A #Pakistan Navy Air Arm Westland WS-61 Sea King has crashed during takeoff near #Gwadar, #Balochistan, due to technical issues with the engine, resulting in three fatalities (Lt Cdr Jawad, Lt Cdr Hamza & LUWT Hasnain). This marks the third accident of this type in Pakistan Navy… pic.twitter.com/fkVUJ8klg7

— Saleem Wazir (@Saleem_wazir7) September 4, 2023
It's important to highlight that this is not an isolated occurrence. Since the introduction of the Westland WS-61 Sea King model into the Pakistan Navy's fleet in 1977, there have been three documented accidents of a similar nature, two of which resulted in fatalities.
Also Read: Australian Air Crash Claims Lives Of Three US Marines
As of now, neither the Inter-Services Public Relations (ISPR) nor the Ministry of Defence (MoD) has released an official statement regarding this tragic incident.