Pakistan is a Lucrative Destination for Future Investments: Chairman & CEO ORA Developers, Naguib Sawiris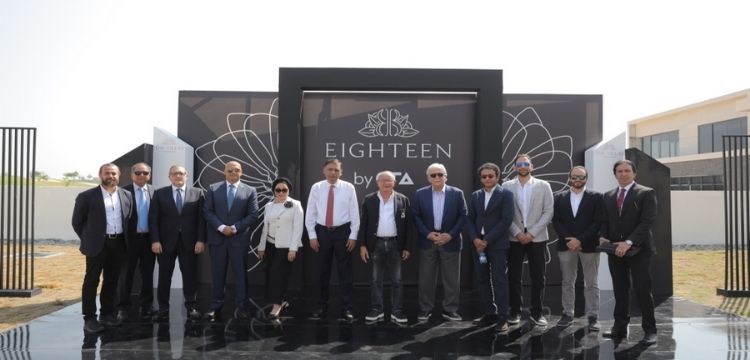 Islamabad: Naguib Sawiris, Chairman & CEO of Ora Developers, expressed his enthusiasm for the progress of the prestigious Eighteen housing project in Pakistan during a press conference held in Islamabad.
The project, which aims to redefine the standards of luxury living in Pakistan and create a world-class community, blending modernity with natural beauty, has achieved significant milestones in infrastructure development. This includes the visit of the Regional Dispatch Centre of China Gezhouba Group Company (CGGC). The China Gezhouba Group Company is also playing a vital role in the construction of the China-Pakistan Economic Corridor (CPEC) by doing some key projects in Pakistan. Followed by the inauguration of The Market as well as a state-of-the-art, 9-hole professional Golf Academy, various recreational facilities like sports clubs, fitness centers, and sports complexes.
Furthermore, a vibrant handover ceremony of an 8 Kanal Villa in the Dandelion Cluster at Eighteen, and the Penthouse of the Heights, was held in the presence of Naguib Sawiris. The Chairman presented the clients with symbolic keys to commemorate the occasion while highlighting Ora Developers' commitment to delivering high-quality properties and amenities for residents.
Looking ahead, Sawiris expressed his views that Pakistan is a lucrative destination, with significant potential for future investments.
The launch of The Club at Eighteen, a modern masterpiece in the heart of the development, accompanied by the initiation of the exclusive clubhouse Membership Program, marks a significant milestone in the development. The clubhouse is the pinnacle of premium living, offering world-class facilities, set amidst the natural beauty of a state-of-the-art, 18-hole championship golf course, offering panoramic views and a life of unparalleled luxury.
However, it's important to note that the attractiveness of any investment destination can depend on various factors, including economic stability, government policies, regulatory frameworks, and market conditions. Investors like Sawiris assess these factors before committing to investments in a particular country.
Sawiris's positive outlook on Pakistan as an investment destination indicates his optimism about the country's potential for growth and profitability in the future. This may lead to further exploration and expansion of ORA Developers' presence in Pakistan.
Sawiris expressed gratitude to the government and people of Pakistan for their support and trust in Ora Developers. He also called for more ease of doing business in Pakistan through long-term investment-friendly policies by the government, emphasizing the importance of a conducive business environment for future investments.
CEO of Eighteen, Tarek Hamdy, attributed the project's success to the Eighteen management's deep understanding of Pakistan's real estate market. Hamdy also noted a shift in customer preferences towards eco-conscious homes, indicating a growing demand for green properties with excellent amenities. "With a track record of delivering world-class projects, we are dedicated to setting new standards in luxury and innovation within the real estate industry," Tarek added.