Pakistan Cricket Squad Savors Royal Meal In Hyderabad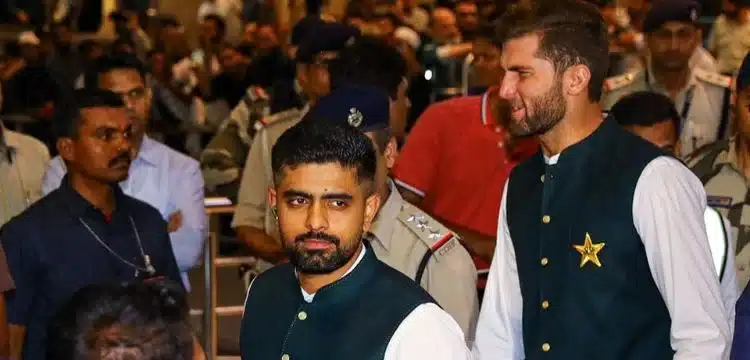 The Pakistani cricket team, known as the Green Shirts, is presently in India to participate in the ICC World Cup 2023, one of the most prestigious events in international cricket. In the lead-up to the main tournament, the team players had a memorable dining experience at Hyderabad's renowned restaurant, the Jewel of Nizam.
The team's arrival at the restaurant was met with a warm and hospitable welcome, creating a pleasant atmosphere for the players and management. The occasion was a special one as it allowed the team to relax and bond before the intense competition of the World Cup.
Read more : Mickey Arthur Joins Pakistan Team For World Cup
Pictures and videos from the event were shared on various social media platforms, offering fans a glimpse into the team's camaraderie and joyful moments during their visit to the restaurant. It was an opportunity for the players to unwind, enjoy delicious cuisine, and strengthen their team spirit, which is crucial for their performance in the tournament.
The ICC World Cup is a highly anticipated event in the cricketing world, and teams often engage in team-building activities and outings to foster unity and morale. The visit to the Jewel of Nizam provided the Pakistan cricket team with a memorable and enjoyable experience as they geared up for the upcoming challenges on the cricket field.
The team received a warm welcome at the hotel, and photos and videos shared online capture Babar and his teammates having a delightful time during their visit.