Pakistan and China Unite Against Climate Change Challenges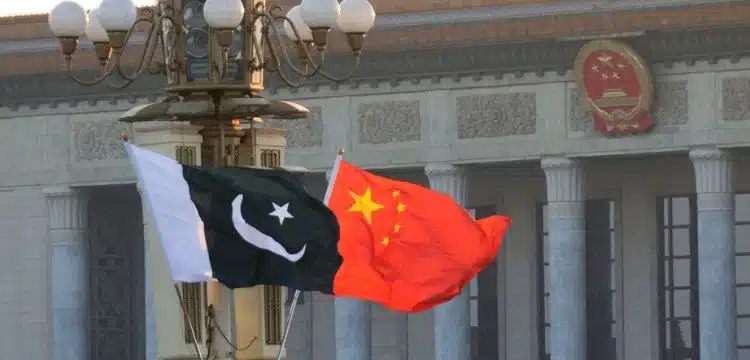 Pakistan and China have strengthened their commitment to combat climate change through the signing of a significant Memorandum of Understanding (MoU). The ceremony, titled 'Facilitating Climate Change Solutions through South-South Cooperation,' occurred at the China International Fair for Trade in Services (CIFTIS) and was attended by top officials.
The MoU was signed by Pakistan's Ambassador to China, Moin-ul-Haque, and China's Vice-Minister of Ecology and Environment, Zhao Yingmin. China has affirmed its support for Pakistan in advancing its renewable energy initiatives and disaster management capabilities.
Read more : Rising temperatures cause deadly floods, highlighting the climate crisis
In particular, China will collaborate with Pakistan to enhance early warning systems, forecasting, monitoring, and disaster preparedness response mechanisms. The country will provide Pakistan with 5,000 sets of solar home systems and conduct capacity-building programs for Pakistani officials. This represents the first instance of China extending such services to Pakistani officials.
Ambassador Moin expressed appreciation for the Chinese government's support and praised the collaboration between the two nations in addressing climate change. He also commended the Global Development Initiative (GDI), which aims to strengthen cooperation among developing countries in pursuit of the 2030 Agenda for Sustainable Development, with a specific focus on climate action.
Recalling China's assistance to Pakistan during the climate-induced floods of 2021, Ambassador Moin emphasized the significance of this partnership. The MoU underscores Pakistan's role as the inaugural partner country of GDI, highlighting climate change as a central area of cooperation between the two nations.