PAF Displays Expertise At Bright Star 2023 In Egypt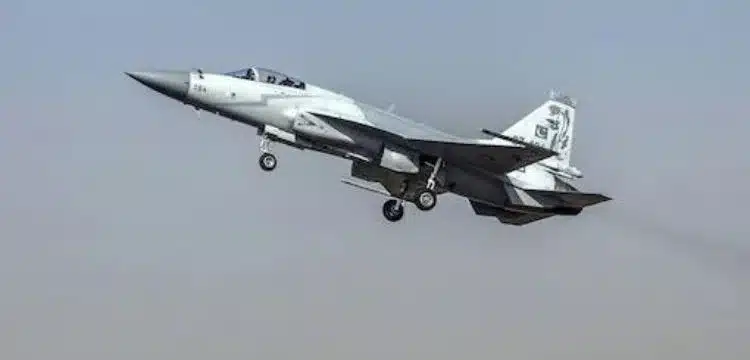 The Pakistan Air Force (PAF) contingent, along with its JF-17 Thunder fighter aircraft, has demonstrated its outstanding capabilities during the multinational air exercise "Bright Star 2023" in Egypt.
Taking place at the Mohammed Naguib Military Base, the exercise's primary goal is to enhance cooperation and interoperability among participating nations, creating opportunities for shared learning. It simulates realistic aerial warfare scenarios, allowing participating Air Forces to assess their operational readiness in real-world conditions.
Read more : 259 Pakistanis are successfully evacuated from Sudan by the Pakistani Air Force.
Over a span of two weeks, the exercise will bring together air, naval, and ground forces from various nations in the desert terrain of North-West Cairo, Egypt. A total of 34 countries, including Pakistan, the United States, India, Saudi Arabia, Greece, and Qatar, are participating in this prestigious event.
In the context of the complex security environment and contemporary strategic challenges, exercises like Bright Star 2023 enable the Pakistan Air Force to strengthen its interoperability with friendly nations.