Nasser Hussain Predicts Pakistan Could Lose From Netherlands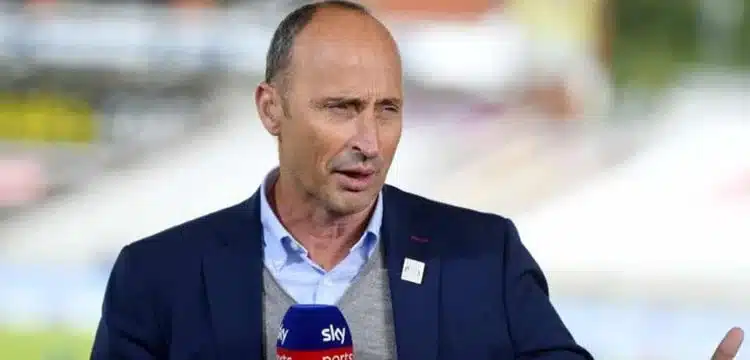 Former England cricketer Nasser Hussain has shared his thoughts regarding Pakistan's unpredictable cricket approach in the lead-up to the 2023 ODI World Cup. He acknowledged that Pakistan possesses the potential for both triumph and unexpected setbacks.
During a conversation on a YouTube channel, Nasser specifically drew attention to Pakistan's opening match against the Netherlands in the upcoming tournament. He recognized that Pakistan might encounter a possible defeat against the European team.
Also Read: Mickey Arthur Joins Pakistan Team For World Cup
"I believe Pakistan is a highly competitive team in tournaments. They have the Netherlands as their first opponent, and there's a chance they might lose that match. That's the nature of Pakistani cricket. However, they can also embark on a winning streak. Just take a look at the last World T20. They seemed to be out of contention, and suddenly, they reached the final. Their style of play is mercurial, and that's what makes them so captivating to watch," Nasser commented.
Furthermore, Nasser stressed that Pakistan could become a formidable force in the World Cup if they manage to post above-average scores against any of their opponents.
"If they manage to achieve scores that are above the norm against any team in the World Cup, you can expect trouble for their opponents," he concluded.